6 views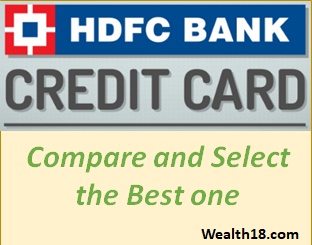 HDFC Bank offers variety of credit cards to suit needs of different customers.  As there are multiple credit cards, it is sometimes difficult to choose the one which is better for you. 
In this post, I have summarised the list of all credit cards offered by HDFC bank, that will help you to choose the right one. You can then check the features for individual credit cards also.
Feel free to let us know which ones you like more and why.