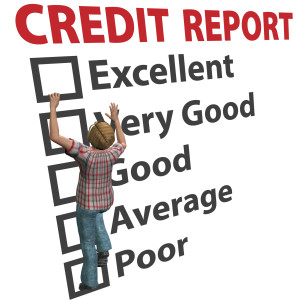 CIBIL TransUnion Score (Including Credit Information Report) is your detailed credit history & repayment discipline.
Every individual has the right to access his Credit Information Report (CIR). It is through this that a person can check and analyze whether he is in the defaulter list of the concerned bank or not.
Before you apply for a Home Loan, Car Loan, Personal Loan or a Credit Card, check your Credit Score.
CIBIL
Credit Information Bureau (INDIA) Limited (CIBIL) is the central repository of credit information of all borrowers. It contains data of the credit history of all borrowers associated with the member banks / financial institutions.
CIR is a factual report which gives an idea on the credit payment history of the borrower which has been compiled from information collected from different credit grantors.
Based on your credit history, CIBIL gives you a score between 300 and 900. The higher your score, the greater are your chances of loan approval.
How to get your CIBIL Credit Score & CIR online / offline

Following are the steps to get CIBIL Score online :
Fill online form by visiting the CIBIL website   –   

https://www.cibil.com/online/credit-score-check.do

Enter the Details

Name, Address, Date of Birth

Contact Details

Loan Account or Credit Card Number ( for Online Verification)

ID & Address Proof – (For offline Verification

Pay Rs 470 using your credit card, online banking or debit card

After completing the form and paying Rs 470, you need to fill the authentication details. You would be given 5 questions based on your credit history and you have to answer at least 3 to get the authentication done
After getting the authentication done successfully, you will get the CIBIL score through e-mail within 24 hours.  
If you pass authentication – You will be able to download the report instantly. Just ensure the pop-up blocker is disabled in your browser before you do so. The credit report is also emailed to you at the email id mentioned at the time of purchase.
If you do not pass the authentication – You can then upload your KYC compliant identity and address proof along with the online payment confirmation form. The online payment confirmation appears on the screen post you complete the authentication process indicating if you passed or did not pass. Post verifying the documents, your CIR will be mailed to you in 7 business days via Express Delivery / Speed Post / Courier.
https://www.cibil.com/submit-kyc-online/
Offline Request
You can also opt to purchase your Credit Score and CIR by
If you are purchasing the Credit Score (and CIR) through our offline channel, then we will dispatch your Credit Report in 7 business days after receiving and verifying your KYC documents.
Section in your Credit Report
 'Accounts' section of your credit report –   contains existing and past credit facilities that you have availed from various loan providers. For example, if you have a home loan and a personal loan, your credit report will reflect both accounts on your credit report along with details such as the name of the lender, type of credit facility, dates of opening and closing (if applicable) of each account, current balances, status of the accounts and your payment history. Your credit report summarizes your credit behavior across these accounts for the last 36 months.
 'Enquiry' section of your credit report will be populated when a lender accesses your credit report from CIBIL in order to evaluate your loan application.  If you have applied for a home loan of Rs. 10,00,000/- then the 'Enquiry' section of the credit report will be populated to show the name of the lender you applied to, along with the enquiry date (date on which the lender has accessed your credit report, enquiry purpose (in this case it was a home loan) and the enquiry amount (which would be for Rs. 10,00,000 in this case). All enquiries made by lenders in the past are displayed here.
Can I just buy CIR (Credit Information Report)
Yes, you can purchase only the CIR.
The CIR will just represent your credit history as reported by the Banks and Financial institutions. To purchase the CIR, you would need to download and mail the duly filled form (at the address mentioned in the form) along with KYC compliant identity and address proofs and a Demand Draft for 154/-.
https://www.cibil.com/sites/default/files/pdf/consumer-request-form.pdf
What to do if the information is credit report is incorrect ?
Read my post – How to rectify errors in CIBIL report?
Summary
Over the last few years, Credit Scoring has gained importance in Indian maret & it is now extremely important for a borrower to keep tabs on the credit report. It is now mandatory to maintain a good credit score for getting all types of borrowings from banks, whether it is a home loan, car loan, personal loan or business loan.
It is better to check your Credit Information Report & Score on an Annual basis to make sure the information is correct.