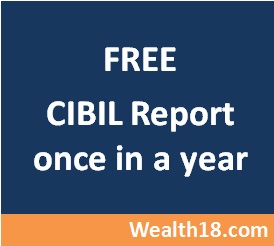 CIBIL will be providing a FREE credit score report once a year from Dec 2016. The Credit Information Bureau of India (CIBIL) will by December put in place an online system for individuals to download their data.
Citizens will be able to get a free copy once a year of their individual credit history , based on which banks decide whether to provide a loan or not. At present, borrowers have to pay Rs 550 to obtain a CIBIL report. 
However, the free report will not include the Credit Score but will enable individuals to get an idea of their credit history submitted by banks. They will also be able to raise a dispute if the lender has submitted incorrect information to the bureau.
If you want to check the CIBIL report and score, please check the step-by-step guide.