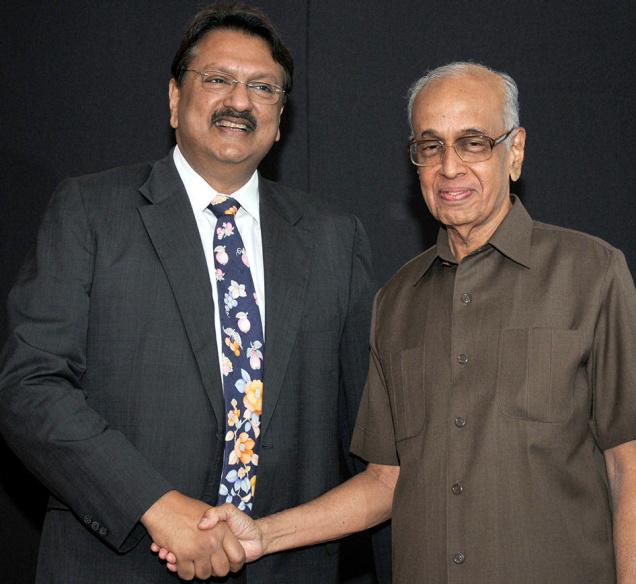 Piramal Enterprises, promoted by Ajay Piramal, today proposed to acquire 9.99% stake in NBFC firm Shriram City Union Finance for about Rs 790 crore.
Piramal Enterprises has agreed to acquire 65.8 lakh shares for cash on preferential basis at a price of Rs 1,200 per share of Shriram City Union Finance.
This represents 9.99% of the post-diluted equity share capital, Shriram City Union Finance said in filing to the BSE.
Shares of Shriram City Union Finance closed at Rs 1,183.05 per unit, up 5.11% on the BSE.
It has been decided to hold an extraordinary general meeting of shareholders on May 30 to seek approval for selling 10 per cent stake, the filing said.
Shriram City Union Finance is a deposit-accepting non-banking financial company (NBFC) specialising in retail finance.  With assets under management of Rs 15,800 crore, the company offers multiple loan products to small business owners and for acquiring assets such as two wheelers, commercial vehicles, passenger vehicles, consumer durables and homes.
Shriram City Union Finance is part Shriram Capital where Piramal Enterprises proposes to buy a 20% stake for a total consideration of Rs 2,014 crore.
Piramal, which announced the decision to buy stake in the financial-services company earlier this month, is expected to take stake from a fresh issue of shares by the company.
Shriram City Union Finance stake acquisition is not part of Shriram Capital deal.
The company stated that as part of the deal, Piramal Enterprises will get two seats on the board of Shriram Capital.
Ajay Piramal, who sold his pharmaceuticals business to Abbott Laboratories for USD 3.8 billion in 2010, is seeking to expand beyond providing funding for infrastructure and property projects. Financial services was Piramal Enterprises' fastest-growing business last year, a company presentation on its website shows.
The deal follows last year's purchase of 9.9% stake in Shriram Transport Finance, another affiliate of Shriram Group, the statement said.
This month, Piramal Enterprises announced sale of an 11 per cent in Indian mobile-phone unit to Vodafone Group Plc's local subsidiary for Rs 8,900 crore.
Its 20% stake in Shriram Group gives Piramal Enterprises a presence in all financial services areas including vehicle financing, general and life insurance, consumer and gold loans, and brokerage and mutual funds.