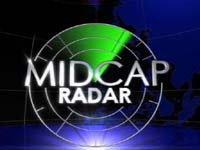 As per analysts, market volumes have improved with the small and midcaps beginning to see volumes and performance. They were laggards in the calendar year 2013.
We have collated a list of 10 midcap stocks which have good operating ROEs and hold potential of an earnings recovery in 12 months.
The companies are reducing debt and sales growth has been positive:
Brokerage: JPMorgan
1. Indian Hotels: Peak supply in the domestic market in our view is over and a large part of the company's capex is coming to an end. Any improvement in beaten down ADRs in the domestic market could improve EBITDA significantly given operating leverage. Incremental growth is mostly via management contracts.
 2. Cox and Kings: The company has become free cash positive and the UK business is now throwing up cash flows which should result in net debt levels declining by 10 per cent every year. Domestic market has held up despite rupee depreciation. Just net debt reduction could give approx 20 per cent annualized returns on the stock assuming stable EV.
3. Indiabulls Real Estate: Underlying business is free cash positive now with large construction-linked contributions to come from pre sold and under construction South Mumbai projects. Rental portfolio is also now substantially occupied. We expect pre sold projects to significantly improve earnings in F15/16 and expect a better dividend policy going ahead.
4. HT Media: Growth in the core Hindi portfolio has been strong and underlying subsidiaries (Radio & Digital) have fared better than expectations. Read through from latest readership survey for the business is positive as well. Mumbai too has achieved breakeven levels. Key overhang has been weak growth in English which has been weak for over 2 years. Sentiment improvement could improve growth there (with substantial direct flow through to EBITDA).
5) Dish TV: The Company's debt levels have started to reduce and strategically the focus has shifted towards content cost management and churn rate management. EBITDA margins for the business are at a 4 year low given limited ARPU increase and content cost inflation. That equation could stabilize hereon and improve later as benefits of digitization start to kick in.
Brokerage Name: Sharekhan Ltd
6) Yes Bank: The asset quality improved on a sequential basis and there were no fresh additions to the restructured loans. Despite the macro challenges, the management is confident of maintaining the asset quality and credit costs. The bank plans to raise the capital if the macro-economic environment improves (capital is sufficient for about 20% growth in the advances planned for FY2015).
Yes Bank reported a net profit of Rs430 crore in Q4FY2014 (up 19% YoY) which was supported by a 17.4 per cent Y-o-Y growth in the non-interest income and a decline in the provisions (down 26% YoY). Target price set at Rs 512
7) Supreme Industries Ltd: In Q3FY2014 Supreme Industries (Supreme) reported a consolidated revenue growth of 10 per cent largely supported by higher realisations in the plastics business (though volumes declined by 3%).The management expects a 6% volume growth in the full year FY2014 (June ended fiscal), which implies a very strong growth of 20% plus in Q4FY2014. Also, it expects to book sales of Rs21.7 crore in Q4FY2014 from the real estate division.  Target price set at Rs 550.
8) Finolex Cables Ltd: With the overhang of the derivative and forex losses gone, margins improving and expectations of a compounded annual growth of 17 per cent in the earnings, we believe the gradual re-rating of the valuation multiple will continue in the coming years.
We value the stock's core earnings (excluding the other income from the investment in Finolex Industries) at Rs137/share, based on 10x FY2016 estimates. On top of that, we value FCL's investments in Finolex Industries at Rs28/share to arrive at a price target of Rs165/share.
 Brokerage Name: Prabhudas Lilladher
9) Rallis India Ltd: Post this quarter's encouraging results and upbeat outlook, we expect investor sentiments to improve. We have rolled over valuations to FY16E, resulting into target price of Rs210 (previous Rs175) implying upside of 17 per cent from the current levels. However, given the looming risk of El-Nino and current premium valuations, we continue to maintain our 'Accumulate' rating.
Rallis reported standalone revenues of Rs3.1bn, 17 per cent YoY. Growth during the quarter was led by domestic as well as exports business.
10) Persistent Systems Ltd: Persistent has successfully pushed the margin and revenue performance in the March quarter. IP-led business is likely to stay soft in H1FY15 due to seasonality. We expect margin headwinds in H1FY15 to restrict any earnings upgrade in the near term.
Nevertheless, we expect Persistent to deliver FY15 revenue growth stronger than NASSCOM guidance. We downgrade Persistent to 'Accumulate', with a target price of Rs1,130, 11x FY16E earnings estimates.
 (Views and recommendations expressed in this section are analysts' own and don't represent those of EconomicTimes.com. Please consult your financial advisor before taking any position in the stocks mentioned)
Source: ET