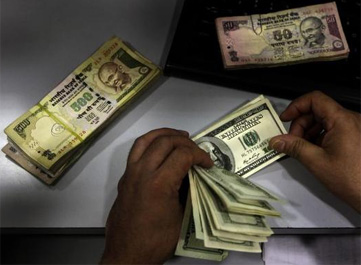 SEBI has said a non-resident Indian (NRI) will not be allowed to seek registration as a foreign portfolio investor (FPI).
However, a fund that has NRIs as investors will not be prevented from obtaining registration as an FPI.
FPIs would encompass all foreign institutional investors (FIIs), their sub-accounts and qualified foreign investors (QFI) under a new regime that comes into force on June 1.
Existing overseas investor classes such as FIIs, sub-accounts and QFIs will have to convert to the new regime eventually.
"An NRI cannot seek registration as FPI," according to information available on the Securities and Exchange Board of India (Sebi) website.
"Presently, a fund having NRIs as its investors is not prohibited from obtaining registration as FII/SA. The same practice shall continue in the FPI regime," it added.
Under the new norms, Sebi-approved designated depository participants (DDPs) would grant registration to FPIs on behalf of the regulator and carry out other allied activities in compliance with regulations.
 The new regime divides FPIs into three categories as per their risk profile and the KYC (know your client) requirements and other registration procedures would be simpler.
Category-I FPIs (lowest risk category) would include foreign governments and government-related foreign investors.

Category-II FPIs include appropriately regulated entities, broad-based funds whose investment manager is appropriately regulated, university funds, university-related endowments and pension funds.

Category-III FPIs would include all others not eligible under the first two categories.