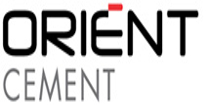 15-May-2014
Rakesh Jhunjhunwala today picked up 17.1 lakh shares of Orient Cement for about Rs 9 crore through an open market transaction.
According to the bulk deal data, Jhunjhunwala bought 17,10,000 shares of Orient Cement at an average price of Rs 53.1 per share, valuing the transaction at Rs 9.08 crore.
 Orient Cement was an initiative of C K Birla Group. The firm later de-merged and became an independent public limited company.
The firm began cement production in 1982 and presently its total capacity stands at 5 MTPA (metric tons per annum).
As part of its growth plan to reach 15 MTPA by year 2020, Orient Cement is geared up for its latest Greenfield project with a proposed capacity of 3 MTPA at Chittapur, in Gulbarga district, Karnataka.
Shares of Orient Cement today surged 7.88 % to end at Rs 56.80 per share.
52 week High – Rs 60  / 52 week Low – Rs 30
The current market capitalisation stands at Rs 1,163.65 crore.The company has reported a standalone sales of Rs 396.00 crore and a Net Profit of Rs 26.34 crore for the quarter ended Mar 2014.