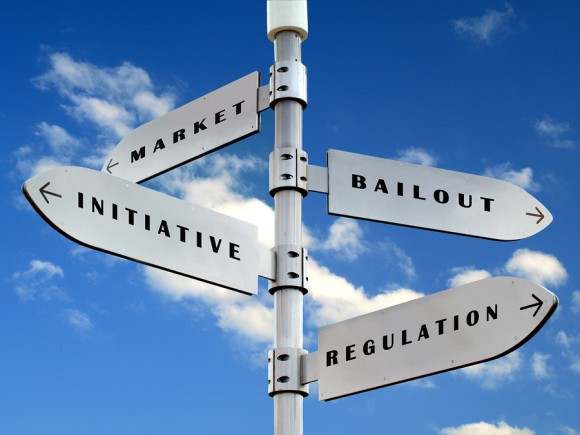 13-Feb-2014
Market regulator SEBI has now raised the minimum net worth requirement of Asset management companies (known as Mutual funds companies) from Rs 10 crore to Rs 50 crore.
This will also ensure that only serious players are active and the mutual funds are of reasonable size & help in financial inclusion across the country.  This will effectively reduce the entry of new players & thereby de-clutter multiple similar schemes. A mutual fund investor will have to look at lesser number of mutual funds before short-listing where to invest.
To encourage merger and consolidation of equity mutual funds schemes, the SEBI said that "similar to merger/consolidation of companies, the merger/consolidation of equity mutual funds schemes also may not be treated as transfer, and, therefore, may be exempted from capital gains taxation."
As of now, there are 44 MF companies & botton 10 companies just add 1% of total AUM.
According to Sebi, 19 companies are operating in mutual fund space with less than Rs 50 crore of capital and they have been given three years to raise their capital as per the new norm.  Such Fund houses won't be allowed to launch any new schemes till they raise their net worth to Rs. 50 crore.
8 AMCs have net worth between Rs. 50 crore to Rs. 100 crore while 18 AMCs have net worth of more than Rs. 100 crore. The total net worth of all AMCs is Rs. 8399 crore.
Fund houses have to raise their capital base to meet the new requirements:
Quantum MF,

Pinebridge MF,

IDBI MF,

BOI MF,

ING MF,

Motilal Oswal MF,

Principal,

Sahara,

Taurus,

IndiaBulls,

IIFL among others
Market Consolidation
In Dec 2013, Morgan Stanley  sold its MF business to HDFC

In 2013, Daiwa MF sold to SBI Mutual fund

In 2012,  Fidelity MFwas bought over by L&T Mutual Fund.

Axis MF sold 25% stake to UK's Schroder Singapore Holding,

Reliance MF sold 26% stake to Japan's Nippon Life and

Religare MF sold  49% stake sale to Invesco, a US-based investment management firm
Seed Capital @1 % –  To bring in more ownership towards fund performance, Sebi has introduced the concept of seed capital at 1% of the amount raised by each scheme, which has to be invested by the fund houses in all open-ended schemes, subject to a limit of Rs.50 lakh.
Higher 80C limit proposed –  SEBI  has also proposed to increased the 80C limit to Rs 2 lakh for equity-linked savings schemes and an additional tax incentive of Rs.50,000 be introduced for a long-term product called mutual fund-linked retirement plan.