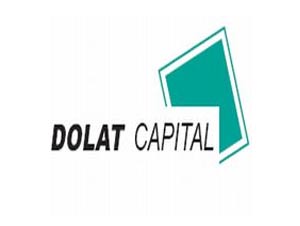 Here is a list of Dolat Capital's top ten stocks to beat volatility in markets for a period of 12 months:
 The brokerage firm do believe that the economy and cyclicals may have seen the worst of troughs in this cycle, however any meaningful recovery in our opinion is only likely during FY16.
What we are more curious to estimate is the pace of growth on the recovery mode, and how much can it justify the current valuations. And that will be significantly influenced by the political situation post May elections.
 The key indices remain at the similar levels having corrected post the state election results rally. At 13xFY15, the brokerage firm believe we are in the perfect centre and could swing either ways 15-20 per cent next few months.
Company

Target




 Price

Market




Price

Brokerage

Upside




Potential

Gulf Oil Corp

153

93

Dolat Capital

65%

IGL Ltd

345

253

Dolat Capital

36%

Karur Vysya Bank

410

314

Dolat Capital

31%

Bank of Baroda

680

537

Dolat Capital

27%

Pidilite Industries

350

285

Dolat Capital

23%

OFSS

3750

3075

Dolat Capital

22%

Hero MotorCorp

2274

1951

Dolat Capital

17%

Hindustan Unilever

635

554

Dolat Capital

15%

Berger Paints

235

210

Dolat Capital

12%

Balkrishna Industries

452

412

Dolat Capital

10%

Wealth18.com

 

 

 

 
Disclaimer – Views and recommendations expressed in this section are Dolat Capital's own and do not represent those of Wealth18.com. Please consult your financial advisor before taking any position in the stocks mentioned