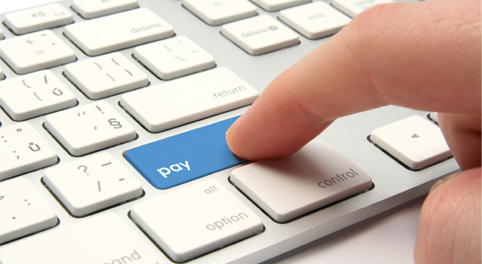 Are you still lining up in long queues to make the LIC premium payment ? Are you not using the online feature to make the LIC Premium payment.
In this post, I will explain the steps to make the LIC premium payment online.
You can pay LIC premium online
if you are registered user on LIC Portal or

without any registration –

(LIC has started this new feature)
 A.  For making payment after Registration on LIC Portal
Registration on LIC portal is simple.
Just follow the 2 steps mentioned in my earlier post –  How to register on LIC Portal
 https://www.licindia.in/online_payment.htm
Once you logon to LIC portal, you will see the "Pay Premium online" link on right hand side.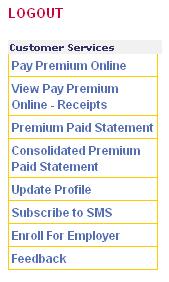 Click on the 'Pay Premium Online" link and you will see a list of enrolled policies.

Select the policies for which you want to make payment and click on the SUBMIT button

You will then be re-directed to – Payment Option screen

You can make payment via NetBanking / Debit Cards / Credit Cards. Small fees applicable for making payment via debit or credit card ( Rs 12 – Rs 35)

Simultaneously successful/unsuccessful transaction message will be flashed.

On successful transaction, a digitally signed e-receipt will be generated and e-mailed to you. In case of an unsuccessful transaction you will be informed and the reason thereof.

Once the payment is processed successfully, you can view your receipts online.
B. For payment of LIC premium without registration
 https://www.licindia.in/online_payment.htm
1) Visit LIC home Page & Click on – "Online Services"

 On the Next screen, Click on "LIC PayDirect"
https://www.licindia.in/online_payment.htm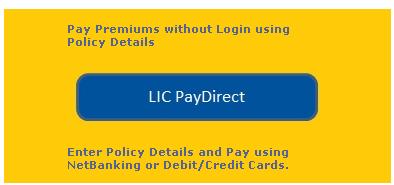 Enter your details like  Policy Number,  Premium amount, date of birth, email id & mobile number correctly
Online premium payment should be made by the policyholder himself. No third party payment should be made using this mode of payment.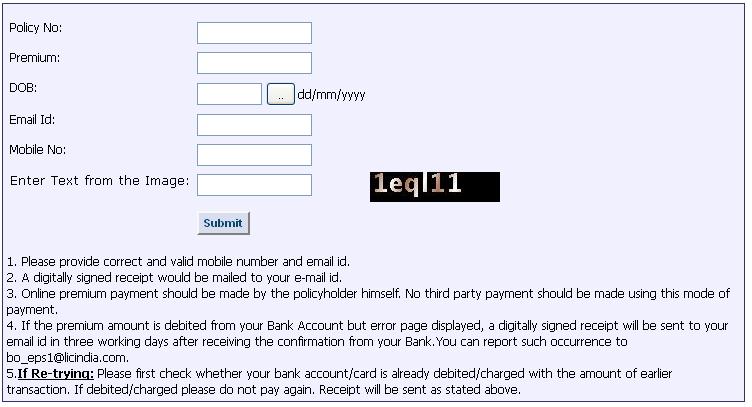 Once you enter Submit, you will get another screen to verify the information. You can can also add more policies here.
Once done, click on – CheckOut.
In the next screen, select the policies for which you want to pay premium, and click on "Submit"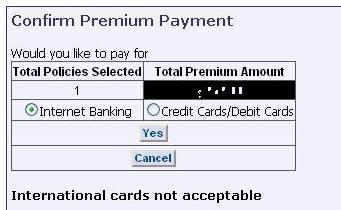 Select the Net Banking / Debit or Credit card & make the payment.
On payment, it will flash message whether the payment was successful or unsuccessful.
On successful payment, you will get an automatic receipt for your LIC premium payment.
Feedback  :  Please share your experiences in making the LIC premium payment online. Pls use the comments box below.