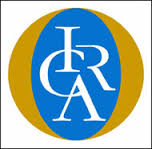 Feb 21 2014
US based credit rating agency Moody's Investors Service has proposed to increase its stake in its Indian arm ICRA by purchasing an additional stake of at least 21.5% in the company through a share buyback, taking its holding to 55%.
Currently, Moody's is the single largest shareholder in ICRA with a 28.51% stake it holds through its subsidiary Moody's Investment Co. India Pvt Ltd.  Under the offer, Moody's Singapore Pte Ltd will pay Rs.2,000 for every ICRA share, which is a 25% premium to the India company's closing price on Friday.
At present, around 54 per cent of ICRA's equity are held by institutions, while the rest are spread among individuals, corporate bodies and NRIs.
For the quarter ended December 31, 2013, ICRA reported an 11 %  rise in operating income at Rs 42.53 crore compared with Rs 38.45 crore in the same quarter of the previous fiscal.
The company's profit after tax increased 16 per cent to Rs 12.17 crore from Rs 10.52 crore a year ago.
Last year, Standard & Poor's upped its stake in domestic arm CRISIL through an open offer for about Rs 1,900 crore.
ICRA share gained around 5.25 per cent to close at Rs 1,594.20 on the BSE as investors seemed to have got a sense of the deal announcement.
At the current offer price, ICRA will become the most expensive Indian rating company. It will move up to 30 times its forward earnings.
Crisil, the Indian unit of Standard & Poor's, trades at 28 times its forward year earnings. Crisil is the largest rating agency in India which controls 36 %  of the market share.
CARE, owned by domestic lenders, trades at 24 times its forward year earnings.   The competition to own a piece of Indian rating industry is heating up with private equity investors such as Kohlberg Kravis Roberts & Co, General Atlantic Partners and Carlyle Group showing interest in buying a part stake in CARE.