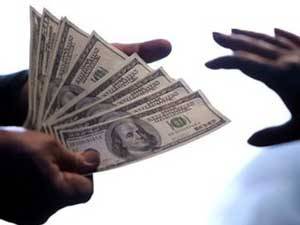 23-Feb-2014
Because of stability in foreign exchange and interest rates,  FII inflows into debt are returning.
They have invested almost Rs 11000 crore in debt market in Feb 2014.
In 2013, FIIs were net seller in Bonds.  In 2013, they withdrew Rs 50,847 crore (USD 8 billion) from the bond market and infused Rs 1.13 lakh crore (USD 20.1 billion) in equities.
Till February 21 2014,   FIIs were gross buyers of debt securities worth Rs 21,210 crore and sellers of bonds to the tune of Rs 10,219 crore till February 21, resulting in a net inflow of Rs 10,991 crore (USD 1.77 billion)