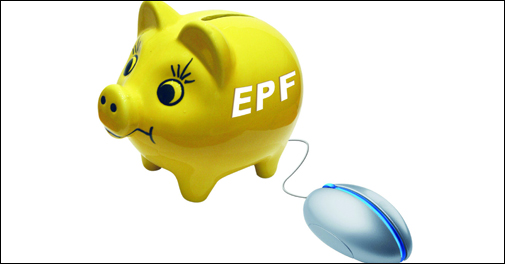 From Oct 2013, You can apply for transfer of your EPF account from one employer to another employer ONLINE using EPFO OTCP (online transfer claim portal).
The process of applying for PF transfer online is simple :
Check eligibility for online transfer  (at least one of the employers should  have their digital signatures registered with the EPFO)

Register yourself as a member at EPFO site,

Fill up the online transfer form—Form 13—and

Submit it for attestation with the employer that has registered its digital signature.
After your details are verified by your employer, EPFO will process your transfer.
Steps for applying for PF Transfer Online
1) Check your corret PF Account number
Some employees have old PF number written on payslips, So check the new PF employer codes at link below:
https://search.epfoservices.in/est_search.php
Enter the numeric PF employer code in filed –  "I also know the establishment code (enter numeric part of code number only. Do not enter extension code)"  and click on Search
2) Visit Online Transfer Claim Portal
Once you have correct PF number for both employers, go to EFO Online Transfer claim portal
https://www.epfindia.com/site_en/OTCP_ForEmployees.php
3) Check Eligibility for applying online PF Transfer
https://memberclaims.epfoservices.in/check_eligibility.php
Enter details of previous PF Account & present PF Account and click on "Check Eligibility"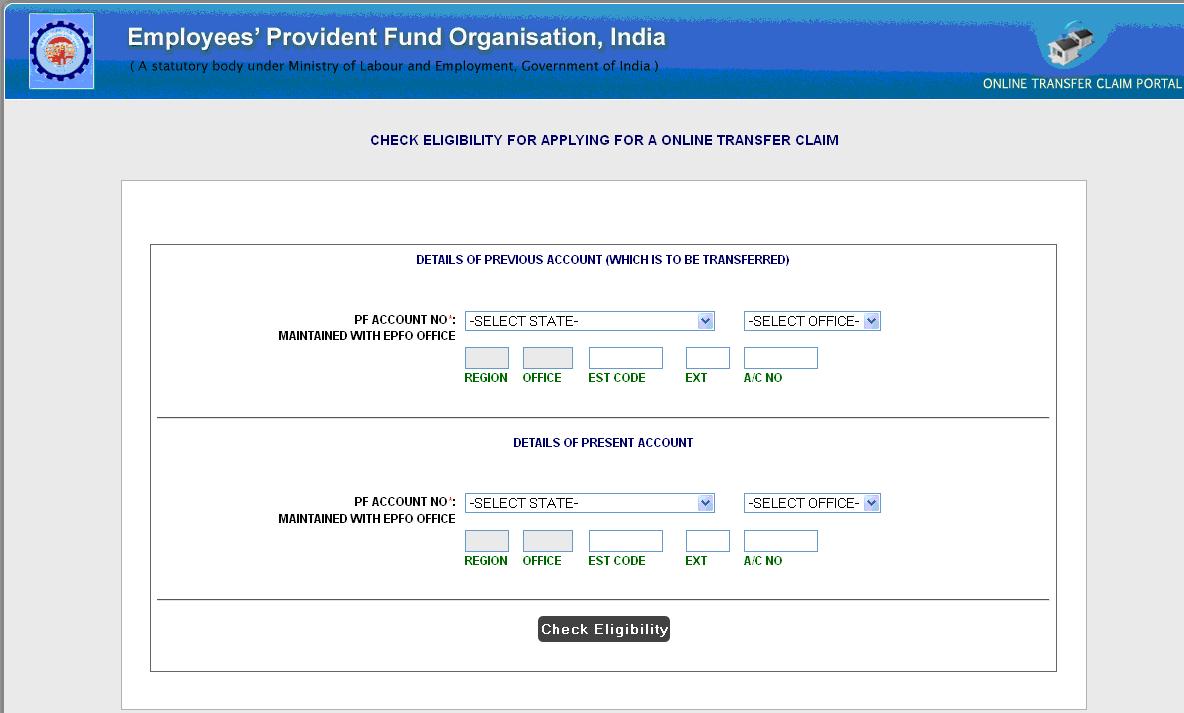 If you are not eligible to apply for PF transfer online, you need to submit physical Form 13 to your new Company HR with all the details. They will arrange to send it to EPFO office which in turn will get it verified by old employer.
4) Register at EPFO Portal
If member is eligible to file online transfer claim, he should register on EPFO Member Portal
https://members.epfoservices.in/
 
Login to Online transfer claim portal

5) Submit Online Transfer Claim form
Click on "CLAIM" Tab  – Request for Transfer of Account"
 
Request for Transfer of Account (Form 13) will appear and you need to enter following information online
Part A – Personal Details

Part B –  Previous PF Account details

Part C – Present PF Account details
You have option to get the transfer claim attested through previous employer or present employer
Click on "Preview" Button
Click on "GET PIN"  and a PIN will be sent on your registered mobile number
Select " I Agree"
Enter PIN Number received on mobile & Submit
A message will appear to proceed. Click on OK

6) Submit printout to employer
Click on Claim Tab – View Status of Transfer Claim
The member has to take a printout of the printable PDF file of Form 13, sign it and submit it to the employer chosen by the member to complete the process of claim submission by the member.

 
7) Check claim status for PF transfer

You can check the claim status at link below :
https://epfoservices.in/homepage_claim_status_new.php
 
8) If you have any issues, you can submit grievance into EPFO Grievance system
 https://epfigms.gov.in/
 
There are other options to check your PF balance as well:
Check your PF balance online on EPFO website
Download the PF passbook online
Check you PF balance by sending SMS code
You can check your PF balance using UAN Portal
EPF Mobile App – Check EPF Balance and Activate UAN
[How to] transfer PF Acount Balance online
If you have any queries or feedback, please use the comments box below.