EPFO has released mobile application (M-EPF) for employees, employers and pensioners. This app can be downloaded either from Google Play store or it can be directly downloaded from Laptop/ PC for manual installation from the link below:
https://59.180.231.60:9091/AppDownload/
Once you download the Mobile App, you will get the welcome screen. You can see that there are options for employees, employers as well as pensioner.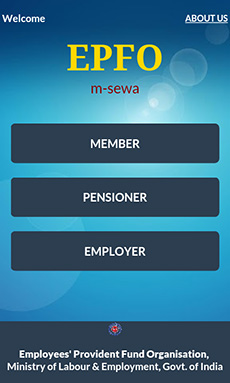 When you click on the "Employee " section, you can see two options 
Activate UAN

Balance / Passbook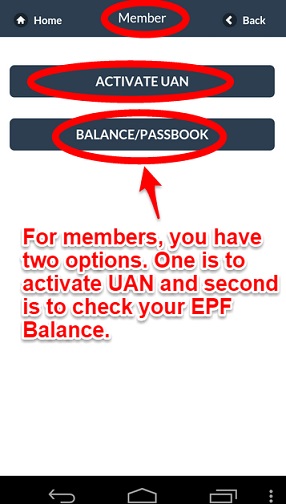 1) Balance / Passbook –  You can click on Balance / Passbook, to see the PF balance – You need to enter UAN number and registered 10 digit mobile number.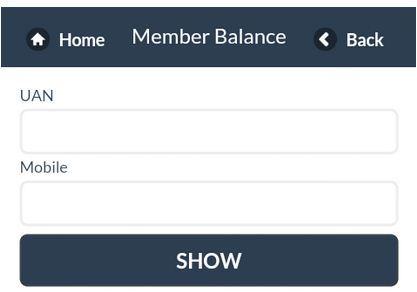 2) Activate UAN –  You can use this option, if you have PF Universal Account number (UAN). If you donot have UAN, you can get it from your employer of you can  generate your UAN yourself.
To activate your UAN, click on the tab ACTIVATE UAN.  To activate UAN, you have to first select the office from the drop down list, enter Establishment Code, Extension, Employee Number, UAN number and  mobile number. Then check on the declaration link and click on ACTIVATE tab. This will completes the UAN activation process.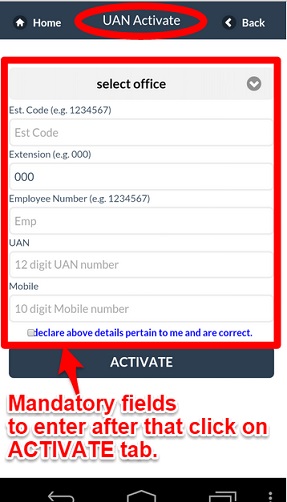 There are other options to check your PF balance as well:
Check your PF balance online on EPFO website
Download the PF passbook online
Check you PF balance by sending SMS code
You can check your PF balance using UAN Portal