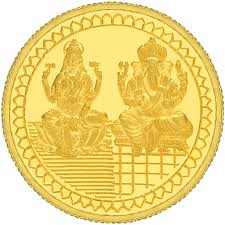 Buying precious metal (specially Gold) is considered auspicious on Diwali (3-Nov) / Dhanteras (01-Nov 2013). Gold prices are expected to run upto Rs 33000 /per 10 gram.
If you are considering to buy Gold Coins this diwali, this comparison chart will help you to get the best rates
Comparison Chart – Gold Coin Rates at various Banks  (as on 31-Oct-2013)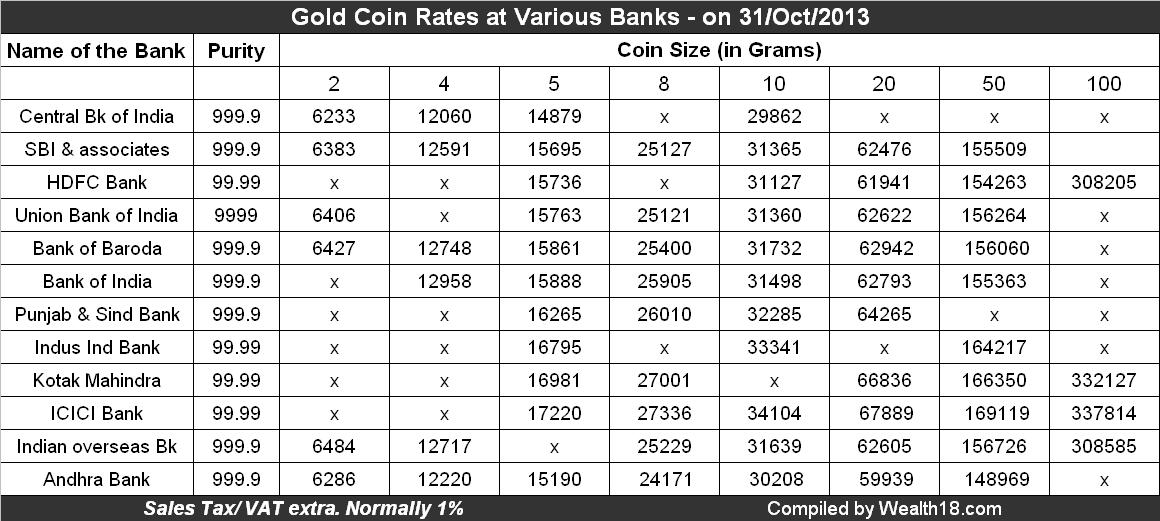 ** Above Rates are exclusive of Sales Tax / VAT (which is normally 1%)
ICICI Bank also offers gold in 0.5gm, 1 gm & 2.5 gm denomination
NOTE:  Banks offer Gold Coins which are 24 Karat Gold with .999 finesse.  Other jewellers might offer 24K with .995 finese. Please check before buying.
Bank donot offer buy back facility while jewellers may buy back coins sold by them.
Alternatives
1) You can also buy Gold Coins with reputed Jewellers. Prefer tamper-proof packed certified gold coins. Comapre prices with Bank Gold Coin rates.
2) You can buy GOLD ETF ( dmat form of Gold)
3)  Avoid buying gold Coins online at retailer websites. They may not deliver item on that day.
---
Links to Gold Coin Rates at various Banks