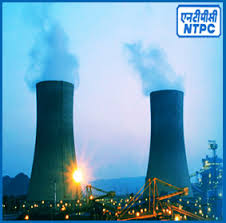 NTPC has come out with its public issue of tax-free secured redeemable non-convertible bonds of a face value of Rs 1,000 each in the nature of debentures having tax benefits, aggregating up to Rs 1,750 crore (Including option to retain oversubscription of Rs 750 crore).
NTPC tax free bonds issue would open from 3-Dec-2013 and close on 16-Dec-2013  (it may close early).  UPDATE- 4 Dec – The issue is oversubscribed and will close on Wed 4-Dec 2013
The issue is AAA rated by CRISIL, ICRA, – highest safety rating
NTPC Tax Free Bonds – Tranche 1

Details

Series 1

Series 2

Series 3

Tenor

10 Years

15 years

20 years

Interest Paid

Annual

Annual

Annual

Coupon Rate

8.66%

8.73%

8.91%

Effective Pre-Tax Yield




(30% tax slab)

12.53%

12.63%

12.89%

Effective Pre-Tax Yield




(20% tax slab)

10.91%

10.99%

11.22%

Effective Pre-Tax Yield




(10% tax slab)

9.65%

9.73%

9.93%

Minimum Application

Rs 5000

Maximum Application

Rs 10 lacs ( Retail)

Issue Opens on

03-Dec-13

Issue Closes on

16-Dec-13
About the Company
NTPC is the largest power producer in India in terms of both installed capacity and generation, with aggregate installed capacity of 41,184 MW (including 35,820 MW through directly owned units and 5,364 MW through subsidiaries and joint ventures), representing market share of 18.44 percent of India's total installed capacity as on March 31, 2013.
On November 29, 2013, NTPC closed at Rs 147.35, down Rs 0.45, or 0.3 percent. The 52-week high of the share was Rs 167.25 and the 52-week low was Rs 122.65. The company's trailing 12-month (TTM) EPS was at Rs 14.55 per share as per the quarter ended September 2013. The stock's price-to-earnings (P/E) ratio was 10.13. The latest book value of the company is Rs 97.49 per share. At current value, the price-to-book value of the company is 1.51.
Its revenues from operations have grown at an annual average of around 13 per cent in the four years to 2012-13 while its profits have grown at nearly 12 per cent annually.
The object of the issue is to utilise the fund for funding of capital expenditure and refinancing for meeting the debt requirement in on-going projects, including recoupment of expenditure already incurred.
Other Important Points
Investors can choose to apply in demat as well as physical form. Demat account is not mandatory. However, if you want to sell/trade these bonds before maturity, it is mandatory to have a demat account. You can subscribe to them in physical form as well and keep them till maturity.
Interest will get credited to your linked bank account through ECS.  The interest payment date is not yet fixed but the first due interest will be paid after 1 year from the deemed date of allotment.

The allotment will be made on a "first-come-first-served" basis. Allotment will be done within 12 working days from the closing date of the issue.

Bonds will be listed on NSE & BSE
NRI Investment: NRIs can also invest in this issue on non-repatriation basis.
 Download the Form
You can download the Form from NTPC Website.
Taxation Aspects of Tax FREE Bonds
Read my Post –  Taxation Aspects of Tax free Bonds?
Merits & Demerits of Tax free Bonds
Read –  Tax free Bonds – Should you invest in these?
Allotment Status of NTPC Tax free Bonds
Youc an check the Allotment status of your NTPC Tax free Bonds application at link below by entering application number / PAN number: