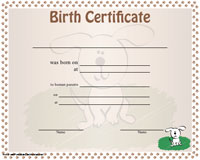 In this post, I am explaining about the alternatives to open Sukanya Samriddhi Yojana if you donot have the child's birth certificate.
Sukanya Samriddhi Yojana is new saving scheme announced in Jan 2015 for saving money for the girl child's education and marriage. (Read Post –Sukanya Samriddhi Account – Features & Review)
Features of Sukanya Samriddhi Account
The account can be opened when your girl child is born till she attains 10 years of age,

Minimum deposit per year – Rs 1000 & Maximum deposit per year – Rs 150000

Interest rate applicable on this account – 9.2% compounded on a yearly basis

Tax Benefit under Section 80C and Interest is tax free
You can open SSA account either in a Post Office or any public sector bank. Documents required to open this Sukanya Samriddhi account are as follows:
Identity proof

Address proof

Birth certificate of girl child
What if the Birth certificate of child is not available ? What are alternatives to the Birth certificate?
If Birth certificate of child is not available or lost, you can open the Sukanya Samriddhi Yojana account by submitting any of the following documents: 
Certificate of Date of Birth from the School Headmaster or

Certificate of Date of Birth from the Hospital where the Girl Child was born.
But you need to make sure that either the birth certificate is submitted later on or the document which is provided in place of of Birth certificate should contain the name of baby girl.
Please share your experience in opening the account under Sukanya Samriddhi Yojana scheme.
Other Related Posts
Sukanya Samriddhi Account – Features & Review
Sukanya Samriddhi Yojna – List of 28 banks to open this Account
Sukanya Samriddhi Account –  Maturity value amount & calculator
Sukanya Samriddhi Account – Application Form download for Bank or Post office
How to Open Sukanya Samriddhi Account in SBI