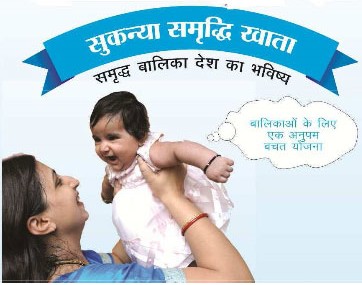 Many of our members are finding challenges in opening Sukanya Samriddhi Account with Banks as the bank officials are not aware of the formalities to open account in SBI. In this post, I am going to explain how to open SSY Account in SBI.
Sukanya Samriddhi Yojana is new saving scheme announced in Jan 2015 for saving money for the girl child's education and marriage. (Read Post –Sukanya Samriddhi Account – Features & Review)
Currently Sukanya Samriddhi account can be opened from Post office. RBI has notified 28 banks which are authorized to open Sukanya Samriddhi Scheme Account . (See Sukanya Samriddhi Yojna – List of 28 banks to open this Account)

Documents required to open Sukanya Samriddhi Yojana Account in SBI?
As mentioned earlier, SSA account can be opened in the Post office and nationalized banks including SBI and its branches. I believe that SBI being the largest bank in India will have maximum number of Sukanya Samriddhi accounts. To open a Sukanya Samriddhi account in SBI, you can visit any SBI branch with the following documents:
Photo identity proof of the legal guardian or parent of the girl child

Address Proof of the parent or legal guardian of the girl child

Birth certificate of the Girl Child
Who to contact in SBI to open Sukanya Samriddhi Account?
You should be able to open the SSA account in all the SBI branches. Ideally the SBI Branch officials should be aware of the process to open this account. If they don't, you can meet the branch manager and show them the following link on the SBI website
https://www.sbi.co.in/portal/web/govt-banking/sukanya-samriddhi-yojana
Other Related Posts
Sukanya Samriddhi Account – Features & Review
Sukanya Samriddhi Yojna – List of 28 banks to open this Account
Sukanya Samriddhi Account –  Maturity value amount & calculator
Sukanya Samriddhi Account – Application Form download for Bank or Post office