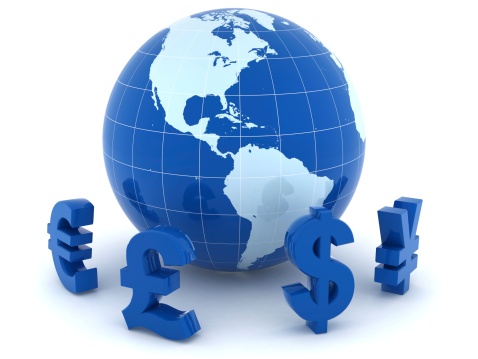 International Funds are funds that invest in International markets. They either invest direct in Equities in International market or invest in their overseas funds that invest in International markets.
The investment in such funds involves higher risk as compared to domestic Equity funds. Such funds carries Exchange Risk.  
For my personal investment, I avoid investing in International Funds as the returns are not that great and the risk is much higher.

1 year

2 year

3 year

5 year

Annualised Returns (%)

Reliance US Equity Opportunities 

21.40%

17.50%

15.40%

ICICI Pru US Bluechip Equity (G)

17.00%

13.60%

13.10%

11.10%

ABSL Intl. Equity A -Direct (G)

12.30%

13.90%

9.90%

6.8

Franklin (I) FF US Opp. -Direct (G)

18.20%

19.20%

17.10%

13.5

DHFL Pramerica Global Equity Opportunities Fund 

20.79%

12.05%

3.32%

Motilal Oswal NASDAQ 100 Exchange Traded Fund

17.83%

18.87%

17.90%

Last Updated: 29th March 2019
Please see my other posts on
Please comment if you are looking to invest in such International funds or have any queries.
How useful was this article?
Click on a star to rate it!
Average rating / 5. Vote count:
Note:- We have now replaced the blog comment section with a full discussion forum where you can raise all your queries. Please visit the forum Wealth18.com Discussion Forum for all your queries and participation