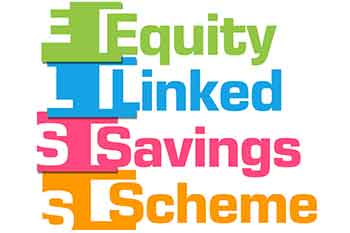 Equity Linked Savings Scheme (ELSS) Mutual Funds are one of the popular 80C tax saving options for savvy investors. ELSS is a diversified equity mutual fund which has a majority of the corpus invested in equities.
Overview of ELSS Funds
---
It is a diversified equity mutual fund

There is a lock in period of

3 years

from the date of investment. You can remain invested even after 3 years and can withdraw anytime after that lockin. You should not be rushing to sell after the lock in period. 

Returns from ELSS Schemes are tax free. As the investments are in shares, it is subject to market volatility, so you should have longer time frame in mind.

There is no limit of investment in ELSS Funds, but you can claim Tax deduction upto Rs 1.50 Lakh under Section 80C of Income Tax Act. Read – Other Tax Saving Options u/s 80C
It is always better to invest
via SIP mode rather than lumpsum (for cost averaging)

in GROWTH Option   (for wealth accumulation)

in DIRECT Plan ( to save costs & higher returns)
Best and Top performing ELSS Mutual Funds – which you can consider investing in 2021
---
The table below gives you the details of historic returns for some of the best performing ELSS mutual funds.  You may notice that the returns for last couple of years have not been great due to market conditions.  When you are investing in Equity funds, you should always have a long term plan to stay invested as markets may be choppy in short term.
Top and Best performing ELSS Funds:
Axis Long term Equity

BOI AXA Tax Advantage

Canara Robeco Equity Tax Saver

Mirae Asset tax Saver

Kotak Tax Saver

Year on Year returns:  While the above tables give you the view of cumulative returns historically, it is also better to see the returns achieved each year. This will show the fact that returns may not be consistent every year. There will be years where the returns are good with some year may have bad performance due to market situations. So, the investment in funds should always be from the long term perspective to manage any timing bias.

SIP Returns:  When investing in funds, you should invest systematically every month (via SIP) as it reduces your risk through averaging your cost price.  
Everyone know that one can make money by "Buying at Lows and Selling at Highs" , but when it comes to practice, they don't follow the same. When the markets are down, the sentiments are down, people  do not want to invest , but it should be other way around. When the markets are down, you should start thinking about investing. Investment through SIP allows to invest consistently and take advantage of market conditions.
Myths:
---
Invest in ELSS funds in lumpsum in March

–  Many taxpayers invests in ELSS funds right at the end in March to get the tax benefit. It is advisable that you plan ahead and invest monthly rather than lumpsum. This will help you to average out the cost and risk. 

Rushing to sell ELSS funds after maturity of 3 years

:  Many investors think that ELSS have maturity period of 3 years and will be redeemed after that. Note that ELSS fund doesnot have any maturity period (like insurance / ULIPs etc), but there is a lockin period of 3 years.  You cannot sell the ELSS funds before 3 years as tax deduction was claimed. After 3 years, you are free to sell but you are not forced to sell. You can keep the investment as long as you want.  It is one way to get equity exposure in your portfolio.

ELSS fiunds are risk free

–  ELSS Funds gives tax deductions u/s 80C, but they are not risk free like PPF etc, as the underlying investment is in Equity market. So, you should invest in ELSS as per your risk appetite.
Summary
---
If you have not exhausted your 80C limit, then you should definitely consider ELSS investment.

Don't rush to invest in March but can invest through SIP over the period.

Don't rush to redeem after 3 years.
Please see my other posts on
---
Please comment below if you have any queries related to sector funds. Have you invested in such funds?