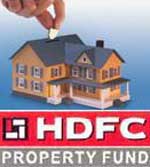 27-Feb-2014 (ET)
HDFC Mutual fund is planning to raise Rs 1500 crore to invest in real estate through its new division HDFC Alternate Investment Fund (AIF).
The company has received its licence for alternative investment funds in 2013.
Earlier HDFC Mutual Fund was investing in real estate through its division HDFC Portfolio Management Services. They had raised Rs 3,800 crore in 2008.
In May last year, SEBI has notified the guidelines for alternative investment funds. The minimum investment under this category in Rs 1 crore.  These funds will be close-ended with a tenure of not less than three years and the maximum number of investors will be 1,000 entities.
Other AIF
Jones Lang LaSalle India's Segregated Funds Group closed its first real estate fund — Residential Opportunities Fund-I — at Rs 161 crore.