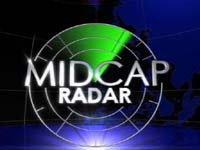 On CNBC-TV18's Investor camp, SP Tulsian of sptulsian.com picked five stocks from the midcap space which should be on investor's radar in 2013.
The carnage seen in midcap stocks in the last couple of months has scared investors.
Yes Bank ,
Zee Entertainment ,
Apollo Hospital ,
Tata Global and
MCX
are five midcap stocks which one can consider for 2013 or March 2014, till elections are being announced. These stocks are likely to get migrated to the largecap category in next 5-15 years.
Yes Bank –  Yes Bank is the fourth largest private sector bank. There is confidence with respect to their corporate governance. The bank is likely to see earnings per share (EPS) of Rs 35-36 for FY13. They are consistently posting growth of 18-20 percent in topline.
Zee Entertainment – Zee Entertainment has 32 channels in India, 24 channels globally. It has a top line of Rs 2,500 crore, half of that is coming in from subscription and half from ad revenue.
Apollo Hospital – Apollo Hospital is the leader in the healthcare industry. They have corporatised the concept of healthcare services.
Tata Global –  Tata Global is a global leader in tea and coffee. They have presence in US, Canada, Europe, Australia, India.
MCX  –  MCX is the leader in commodity trading with 85 percent market share.
Moneycontrol – 26-3-2013