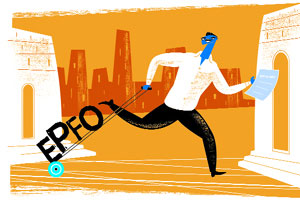 EPFO is launching an online facility to apply for EPF Transfers & withdrawals on July 1 2013.
EPFO's Central Provident Fund Commissioner Anil Swarup told reporters at PHD conference –
"We have decided to set up a central clearance house which will be operational on July 1. This will enable subscribers to apply online for settlement of the withdrawal and transfer of funds claims,"
"The biggest problem faced by the subscribers is transferring their accounts on change of job. This central clearance facility will expedite the process", he added.
"The onus of getting the detail of the PF account verified from employers would be on the Employees' Provident Fund Organisation (EPFO) in the new online system for transfer and withdrawal claims," Swarup said.
Over 50 million subscribers of the retirement fund body EPFO will be able to apply online for transfer and withdrawal of their provident fund from July 1, a move aimed at speedy settlement of claims.
Source: TOI – April 2013
---
Editor's Comments
Based on past experience of IT initiatives by EPFO, it is likely that the launch of this facility may be delayed or may not be working smoothly for couple of months after launch.
I suggest to wait for at least 1 month after the launch of this facility to initiate your claim.