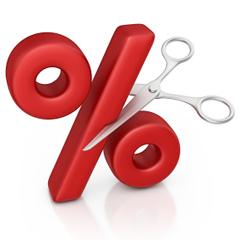 Government has cut interest rates on small savings scheme marginally by 0.10% for 2013-2014.  The revised interest rates will be applicable with effect from April 1, 2013.
The decision is in line with the recommendations of Shyamala Gopinath Committee, which had suggested that returns should be in sync with market rates determined by the returns offered by other securities.
1) The interest rate on Public Provident Fund (PPF) has been reduced from 8.8% to 8.7%.
2) The interest rate on National savings certificates (NSC) having maturity of 5 and 10 years has been reduced to 8.5% and 8.8% respectively, down 0.10% each.
3) The interest rate on Senior citizens savings scheme (SCSS) has been reduced to 9.2%, down from 9.3%.
4) The interest rate on Monthly income schemes (MIS) of 5 year maturity has been reduced to 8.4%.
However, the rates on savings deposit schemes and on fixed deposit of up to one year run by post offices has been kept unchanged at 4% and 8.2%, respectively.
Author Note: If you are thinking tobuy NSC in near future, then buy before 31-Mar-2013 to lock the higher interest rate.