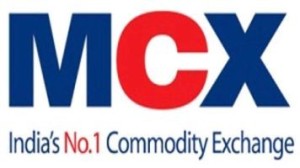 On July 15, 2014. Rakesh Radheyshyam Jhunjhunwala bought 4,90,000 shares of Multi Commodity Exchange of India at Rs 734.49 on the BSE. Total deal worth approx Rs 36 crores
Last week, he bought 10 Lakh shares of MCX @ Rs 664 . Read news
Also Read – Rakesh Jhunjhunwala Latest Portfolio Holdings – July 2014
In the previous trading session, the share closed at Rs 769.00, up Rs 62.25, or 8.81 percent. It has touched a 52-week high of Rs 783.40. The company's trailing 12-month (TTM) EPS was at Rs 29.95 per share. (Mar, 2014).
The stock's price-to-earnings (P/E) ratio was 25.68. The latest book value of the company is Rs 256.77 per share. At current value, the price-to-book value of the company was 2.99. The dividend yield of the company was 3.12 percent.
How useful was this article?
Click on a star to rate it!
Average rating / 5. Vote count:
Note:- We have now replaced the blog comment section with a full discussion forum where you can raise all your queries. Please visit the forum Wealth18.com Discussion Forum for all your queries and participation