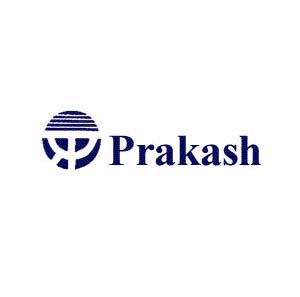 4/April/2014
Rakesh JhunJhunwala has picked up 25 lakh shares, constituting 1.85 % stake of the company at Rs 58.96
Kolkata-based Nilkanth Fincon Private Limited, one of the non-promoter shareholders, has reduced its equity shareholding by 2.5 % in steel and power company Prakash Industries on Friday. Nilkanth Fincon sold 34,02,000 equity shares at Rs 59.18 apiece via block deal on the NSE. As of December 2013, it held 2.56 % stake in the company.
However, . The share on Friday closed at Rs 68.70, up 20 percent.
Trailing 12-month (TTM) EPS –  Rs 11.13 per share. (December, 2013).
The stock's price-to-earnings (P/E) ratio was 6.17.
The latest book value of the company is Rs 155.67 per share.
At current value, the price-to-book value of the company was 0.44.
The dividend yield of the company was 1.46 percent.
See Portfolio Holding of Rakesh JhunJhunwala