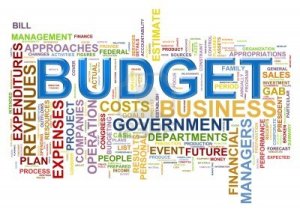 Highlights of Indian Union Budget 2014-2015 – Announced on 10th July 2014
Personal taxation
No change in income tax rates; personal income tax exemption limit raised from Rs 2 lakh to Rs 2.50 lakh
Propose to increase investment limit under Section 80C from Rs 1 lakh to Rs 1.5 lakh
Tax exemption on interest component on housing loan raised to Rs 2 lakh from Rs 1.5 lakh
Tax exemption limit for senior citizens changed from Rs 2.5 lakh to Rs. 3 lakh
Annual PPF ceiling to be enhanced to Rs 1.5 lakh, from Rs 1 lakh
FM has taken away tax arbitrage through investment in other than equity oriented funds. While the interest on FDs etc. attract tax at say 34% , Gain on sale of Units ( beyond 12 months) attracted tax @ 10% ( + surcharge + cess). He has proposed to increase the tax rate to 20% and increase the period of holding ( to qualify as Long Term) from 12 months to 36 months. This will impact MF industry and may bring FD (and other debt products) at par . Read more about this change.
What will be cheaper or expensive
 Following is a list of what will be cheaper
CRT television

LED/LCD TVs especially below 19 inch

Footwear priced between Rs 500 to Rs 1,000 per pair

Soaps

E-book readers

Desktop, laptops and tablets

RO based water purifiers

LED Lights, fixtures and lamps

Pre forms of precious and semi-precious stones

Sports Gloves

Branded petrol

Matchbox

Life micro insurance policies

HIV/AIDS drugs and diagnostic kits

DDT insecticides
 Following is a list of what will be costlier
 

Cigarettes

Aerated drinks with sugar

Pan masala

Gutka and chewing tobacco

Jarda scented tobacco

Radio Taxi

Imported electronic products

Portable X-ray machines

Half cut/broken diamonds.
 Corporate
10 year tax holiday for power companies who start production and distribution on  March 31, 2017
Defence FDI cap raised to 49% from 26% at present
Promote FDI selectively in sectors. India needs a boost in job creation in the manufacturing sector
All retro tax cases to be scrutinized by a high-level committee
FM Proposes to enhance the scope of income tax settlement commission
Single KYC norms for all financial services and one demat account for all financial products
We will examine proposal to give greater autonomy to banks: FM.
Budget proposes 49 per cent FDI in insurance through FIPB route
Rural housing: Rs 8000 crore for national housing banking programme
Budget Expenditure
Revenue deficit pegged at 2.9 per cent of GDP
Budget proposes Plan expenditure of Rs 5,75,000 crore for current ficsal.
Fiscal deficit for 2014-15 pegged at 4.3% and for next year at 3%
Aim to achieve 7-8 per cent economic growth rate in next 3-4 years: FM
Govt proposes to set up 100 smart cities. Govt to provide Rs 7,060 crore for development of such cities:
Airports to be developed in tier 1 and 2 cities, 16 new port projects to be awarded this year
Investment in NHAI and state highways to the tune of Rs 37,887 crore, including Rs 3000 crore for North East
Govt committed to providing 24×7 power supply to all homes: FM
Rs 500 crore for solar power development project in Tamil Nadu and Rajasthan
Rs 11,600 cr for developing outer harbour projects Rs 11,600 cr for developing outer harbour projects
Mining issues to be resolved on priority
20 new industrial clusters announced
Propose to provide finance to 5 lakh landless farmers through NABARD
Manufacturing units will be allowed to sell their products through retail and e-commerce: Jaitley.
Committed to sustaining 4% growth in agriculture, extend credit to joint farming groups
Rs 500 crore allocated for stabilizing prices of agricultural commodities
Rs 3600 cr set aside for National Rural Drinking Water: FM
FM announces development of Metro rails in PPP mode; Rs. 100 cr set aside for metro scheme in Ahmedabad and Lucknow
Each year government will be adding AIIMS to ensure there is an AIIMS in every state: Jaitley
Rs 100 crores to set up virtual classrooms
Rs 500 crores for setting up 5 more IIMs and IITs
Jaitley announces e-visas to promote tourism
The government is committed to the welfare of scheduled castes and tribes. Rs 200 crores credit scheme for start-ups by those from scheduled castes and tribes
Jaitley announces Skill India, a programme to train youth for jobs
MGNREGA programme to made more productive
Women's safety: Rs 100 crores for Beti Bachcao, Beti Padhao Yojana
Senior Citizens Pension Plan Extended Till August 2015
allocates Rs 500 crore for internet connectivity in villages
to allot Rs 2037 crore to clean up Ganga; set up NRI fund to boost cleaning
……… will be adding more