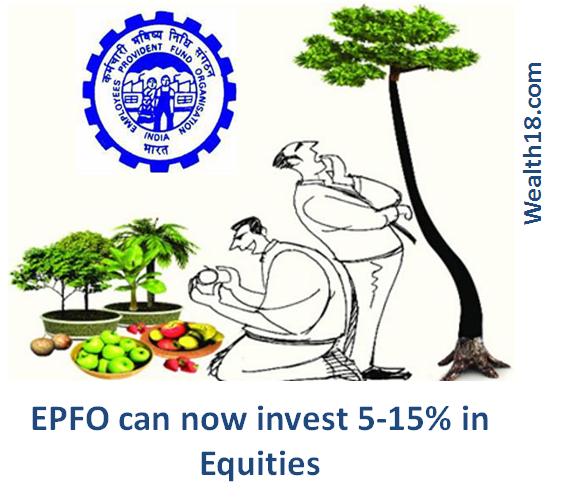 Government has allowed EPFO to invest 5 % of its corpus in exchange traded funds (ETF). Labour ministry has notified new investment pattern for the Employees' Provident Fund Organization which allows the body to invest 5-15% per cent of its funds into Equity Market.
As this is the first time EPFO will be investing in Equity markets, they are little cautious and decided to invest 1% in the beginning and going upto 5% by end of financial year.
The new investment pattern will be applicable for incremental deposits only. As per estimates, the EPFO's incremental deposits for 2014-15 would be around Rs 80,000 crore which means that EPFO will invest approx Rs 5000 crore in stock markets during this fiscal in the form of ETFs.
During the current fiscal, the incremental deposits could be around Rs 1 lakh crore as the body had increased the monthly wage ceiling for coverage under its social security schemes to Rs 15,000 from Rs 6,500 in September last year.
Earlier, the EPFO, which has over 6 crore subscribers with a corpus of Rs 6 lakh crores, has been investing primarily in state and central government securities.
Worldwide, pension funds have 52% of their investment in equity with US at 57%, followed by Australia (54%), UK (50%), Canada (48%) and Japan (40%), as per the study by Towers Watson.

Do you need to worry?
Historically it is noted that over the long term basis, Equities do provide better returns. So it is good move that EPFO is starting to invest in Equity markets.
To give you a comparison, LIC puts approx 20% of its corpus in Equity markets and in FY 2015, LIC is expected to invest Rs 60000 crore in Equity (as compared to Rs 5000 crore investment planned by EPFO)
Your opinion / views: How do you feel about this decision? Do you think it is a good move? Please write your comments below.