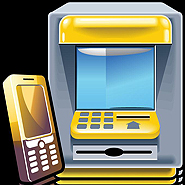 Yes, you read it right..
You can now withdraw money from ATM even if you DONOT have Debit card / ATM card or not even Bank Account.
On Monday, Bank of India became the first PSU Bank to allow withdrawal of funds to individuals from its ATMs without an account in the bank.
The Bank launched a domestic remittance service called 'Instant money transfer (IMT)' that allows cardless cash withdrawal from it select ATMs which are tuned for this facility.
Under this facility, a Bank of India customer can send money to anyone using regular Bank of India ATMs or through Internet banking, by using the receiver's mobile number.
How will it work?
BoI cutstomer will have to provide the reeiver's mobile number, a sender code, and the amount through a text message or through Internet banking or ATM.
The receiver then receives a code from the bank and can walk into any Bank of India ATM that has the instant money transfer facility enabled to withdraw the money within 14 days of the transfer.
The receiver would receive partial details for cash withdrawal on mobile phones and may withdraw money from designated BoI ATMs without using a debit card.  
How much can one send / receive ?
With this facility, a beneficiary can receive upto Rs 10,000 per transaction (maximum of Rs 25,000 on a monthly basis)

Are there ay charges applicable?
The sender will be charged of IMT fee of Rs 25 for every IMT transaction.
Need for this service?
RBI's intends to expand financial inclusion, wherein fund transfer can happen from account holders to those without accounts through ATMs.