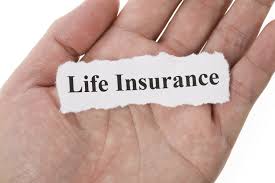 Objective of this article
To briefly explain the Life Insurance in India and Insurance companies available

To briefly  explain the type of insurance policies available and their key features
Should you take a Life Insurance Policy? Have you secured your family in case something happens to you? If not, you should consider taking a Life Insurance Policy.
What is Life Insurance?
Life insurance is a policy which helps beneficiaries financially after the policyholder dies. It is a contract between the policy holder (you) and the life insurance company, which assures the paying out of a certain amount in the event of the policy holder's death / terminal / critical illness.
The premium of life insurance is dependent on your age, type of coverage, amount of coverage you need.
Life Insurance can be for
financial protection of your family

Savings / Investment

Retirement savings / Pensions

protecting home mortgage
But, the primary objective of buying a Life insurance policy should be protection of family finances in unfortunate event of your death.
Life Insurance in India
All Life Insurance companies are regulated Insurance Regulatory and Development Authority of India (IRDA) rules & guidelines, whether it is government (LIC) or private (e.g. ICICI, HDFC Life etc)
Many people think that LIC is safer as compared to private Life Insurance companies, but technically all life insurance companies (LIC or private) are regulated by same rules. I think it is more of trust & confidence in LIC because it is operating since long time ( since 1956) and the private insurance companies were allowed only since 1999.
List of Insurers in India
Life Insurance Corporation (LIC)
Private Insurance Companies
You can see my other post on – Which Life Insurance Company to Select?
Type of Life Insurance Policies
Term Insurance
Ideal for Risk Protection / Insurance Cover

Low Premiums & High Sum Assured

Fixed term (max 35 years). Some policy gives an age coverage upto 75

Dependents will receive the benefit amount in case of death

No benefit in case of Survival for term insured

25 year old male can get the insurance cover of Rs 50 lacs for 30 years – Premium just from Rs. 5000 p.a.
TIP: You must buy an adequate term insurance plan.  It can give you maximum sum assured at lowest cost among other insurance types.
Endowment Insurance
Savings + Insurance product

Sum Assured will be paid to beneficiary in case of death

Sum Assured will be paid to policy holder  in case of survival

Type – Endowment plan with Profit or Unit Linked Endowment plan with Profit.

Sum assured plus the bonus/participating profit/guaranteed additions, if any will be paid in case of death or Survival
Whole Life Insurance
Policy is for Whole Life and has no fixed term

Savings + Insurance product

Sum Assured will be paid to beneficiary only in case of death. However, some policies allow payment on reaching a certain age say 90 years

This plan is mainly devised to create an estate for the heirs of the policyholder
Money Back Plans Insurance
Savings + Insurance product

You regularly receive a percentage of the sum assured during the lifetime of the policy

Sum Assured will be paid to beneficiary in case of death
Child Plans / Children Policies
Savings + Insurance product

Taken on the life of the parent/children for the benefit of the child

Parent can plan to get funds when the child attains various stages in life.

Some insurers offer waiver of premiums in case of unfortunate death of the parent/ proposer during the term of the policy.
Pension Plan
Savings + Insurance product

Also called Retirement plans or annuity plans

To plan effectively for their retirement & build a retirement corpus

Person has to initially invest either a lump sum amount or regular annual installments/ premiums over a period of time in return for regular income either for life or for fixed number of years depending, upon the plan

Options available – Deferred Annuity, Immediate Annuity, Life Annuity etc
ULIP – Unit Linked Insurance Plans
Introduced by Private Insurance companies

Savings + Insurance cover

Combine the benefits of life insurance policies with mutual funds

Investment risk is borne by Policyholder

Multiple charges deducted from premium before investment in funds.
Summary
Apart from "Term Insurance", all other products are Savings+Insurance product and thats why their premium will be higher.
Many people also use Insurance as Savings Product, because in early days only LIC was providing the long term financial products for saving.  However, now there are other long term investment options available to create wealth for your retirement. If one does a disciplined investment regularly over long-term, they will get higher returns for e.g Investment through Mutual funds via SIP mode.  Even the safer investments like Bank FD & PPF are offering returns 8-9.5%
You should definitely take a "Term Insurance" policy as it provide insurance to cover the risk of death or critical illness at low cost & High Sum Assured.