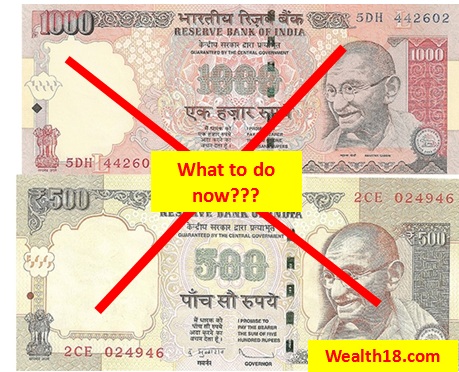 Prime Minister Narendra Modi, addressing the country tonight, announced that Rs. 500 and Rs. 1000 notes will not be used from midnight onwards. Modi said the notes of Rs 500 and Rs 1000 "will not be legal tender from midnight tonight" and these will be "just worthless piece of paper."
On November 9 and in some places on November 10, ATMs will not work.
Some Exceptions
For 72 hours, these places and institutions will continue to accept Rs 500 and Rs 1000 notes for payment:
–Government hospitals will continue to accept old Rs 500, Rs 1000 notes for payment.
–Rrailway ticket booking counters, ticket counters of government buses and airline ticket counters at airports will accept old notes for purchase of tickets.
–Petrol, diesel and gas stations authorised by public sector oil companies
–Consumer co-operative stores authorised by state or central government.
–Milk booths authorised by state governments
–Crematoria and burial grounds
What are the next steps? What to do with the notes? How can I exchange these RS 500 & Rs 1000 notes
You change them at the bank or post office from November 10 to December 30. Take Aadhaar card and Pan Card when you go to exchange these notes
After December 30, these can be changed at the Reserve Bank with a declaration
Tourists can change the notes at airports
[xyz-ihs snippet="ad1″]