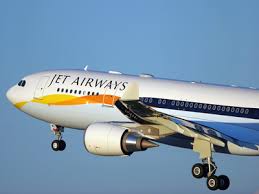 Rakesh Jhunjhunwala today picked up 1.05 %  stake in Jet Airways for Rs 50.52 crore  @ Rs 422.76 per share.
Jhunjhunwala's RARE Enterprises acquired 11,95,000 shares or 1.05 per cent stake in the private airline. The shares were bought at an average price of Rs 422.76, valuing the transaction at Rs 50.52 crore.
Rakesh Jhunjhunwala seems upbeat on airline sector.
Yesterday, he picked up a substantial number of shares in the Initial Public Offering (IPO) of InterGlobe Aviation, which runs low cost airline Indigo

Last year, he had also purchased shares in another aviation company SpiceJet.
Following the transaction, shares of Jet Airways today surged by as much as 11.28 % to close at Rs 445.40 apiece on the NSE.
During the July-September quarter, Jet Airways posted a consolidated net profit of Rs 83 crore, against a net loss of Rs 42.8 crore a year ago,   Also, total sales grew to Rs 5,504 crore during the quarter under review as compared to Rs 5,092 crore in the same period last year.