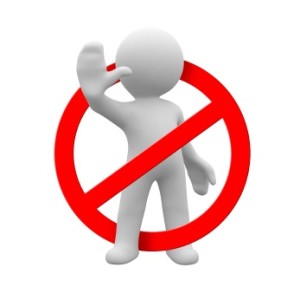 Do you have old inoperative or dormant bank acount? Whether Bank is charging penalty for not keeping minimum balance?
Now RBI has asked banks NOT to penalise account holders for not maintaining minimum balance in their inoperative accounts.
In recent times, there have been cases where due to penalty charges in inoperative accounts, customers had negative balances. And when they went to close such accounts, they were asked to pay up. The latest RBI circular will avoid such situations.  Banks cannot slap charges on customers for not maintaining the minimum balance in inoperative savings and current accounts — in which no transactions have been made for two years.
Instead of levying penal charges for non-maintenance of minimum balance in ordinary savings bank accounts, banks should limit services available on such accounts to those available to BASIC savings bank deposit accounts. But they should restore the services when the balances improve to the minimum required level.

BASIC savings bank deposit accounts are those that banks have mandated to offer without any minimum balance requirement. But such accounts can be used only for cash deposit and withdrawal; there are no other services such as cheque books.
At present, each bank has its own policy with regard to non-maintenance of minimum balances. Some public sector banks such as the State Bank of India and IDBI Bank among others have waived the requirement of maintaining minimum balances in savings bank accounts.
In  a recent policy statement in April 2014, RBI has proposed to frame comprehensive consumer protection regulations based on domestic experience and global best practices. As part of this, RBI has announced various consumer-friendly guidelines
–  Calculation of Interest rate paid on savings banks on the daily minimum balance instead of the earlier practice of paying interest on quarterly balances.

–  10-year-olds can open and operate bank account alone
RBI website:
RBI/2013-14/580
DBOD. Dir.BC.No. 109 /13.03.00/2013-14
https://www.rbi.org.in/scripts/NotificationUser.aspx?Id=8867&Mode=0