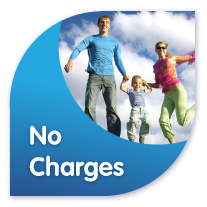 Do you want to pre-pay your loan, but worried about the 1-2% pre-payment penalty charged by bank ?
Now you should not worry about that as RBI has directed banks not to levy any penalty on individual borrowers for pre-paying floating loans.
RBI said in a notification –   "it is advised that banks will not be permitted to charge foreclosure charges or pre-payment penalties on all floating rate term loans sanctioned to individual borrowers, with immediate effect,"
RBI Circular  –  RBI/2013-14/582    DBOD. Dir.BC.No.110/13.03.00/2013-14
https://www.rbi.org.in/scripts/NotificationUser.aspx?Id=8868&Mode=0
Some banks are charging pre-payment penalty of up to 2% of the outstanding loans.

Two years ago, RBI had barred banks from levying foreclosure charges or pre-payment penalties on home loans on floating interest rate basis. Read RBI Circular  –  RBI/2011-12/589    DBOD. No. Dir. BC.107/13.03.00/2011-12

Now, even for other loan products include housing, corporate, vehicle and personal loans, banks are not permitted to charge pre-payment penalty.

It is believed that removal of foreclosure charges or prepayment penalty on loans will lead to reduction in the discrimination between existing and new borrowers and the competition among banks will result in finer pricing of loans with the floating rate.
In  a recent policy statement in April 2014, RBI has proposed to frame comprehensive consumer protection regulations based on domestic experience and global best practices. As part of this, RBI has announced various consumer-friendly guidelines
–  No Penalty charges if minimum balance not kept in dormant bank account
–  Calculation of Interest rate paid on savings banks on the daily minimum balance instead of the earlier practice of paying interest on quarterly balances.
–  10-year-olds can open and operate bank account alone
–   No penalty on pre-payment of loans – ( Housing Loan, Personal Loan, Auto Loan etc)