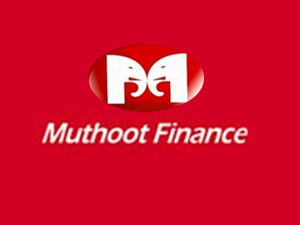 Muthoot Finance NCD Details & Review
NCDs are flavour of this year. After Shriram City Union Finance NCD opening on 12-Sep-2012, another NBFC – Muthoot Finance has hit the market with public issue of secured NCDs offering upto 12.25%  p.a. interest. The issue will open on 17-Sep-2012.
Company
Muthoot Finance Limited is the largest gold financing company in India in terms of loan portfolio.  The company provides personal and business loans secured by gold jewellery, or gold loans, primarily to individuals who possess gold jewellery but could not access formal credit within a reasonable time, or to whom credit may not be available at all, to meet unanticipated or other short-term liquidity requirements.
As of June 30, 2012, the Company has branch network of 3,780 branches. The Company's Gold Loan portfolio as of March 31, 2012 comprised approximately 6 million loan accounts. As of June 30, 2012, it employed 25,103 persons in its operations.
Financials
For FY2012, the company has consolidated total income of Rs 4536 crore and PAT of Rs 892 crore.  The company gross profit margin is 80% and net profit margin is 20%.
As on June 2012, the company has Gold Loan Assets under Management of Rs 23082 crore   & company's capital adequacy stood at 19.42%  (vs RBI stipulated 15%).
Net NPA of company is 0.49% and Bad debts written off was Rs 7 crore.
You can find more details of Company's Financial results – Q1 FY2013 at this link Muthoot-Qtr2012-13
Use of funds
The funds raised through this Issue will be utilised by the Company for various financing activities including lending and investments, to repay existing liabilities or loans and towards business operations including for capital expenditure, working capital requirement and other general corporate purposes, after meeting the expenditures of and related to the Issue and subject to applicable statutory/regulatory requirements
Issue Details
The issue will open on September 17, 2012, and closes on 5th Oct.  Minimum Application amount is Rs 10000 and in multiples of Rs 1000 thereafter.
Size of Issue
It is public issue of secured, redeemable, non-convertible debentures (NCDs) of face value of Rs 1,000 each aggregating upto Rs 250 crore with an option to retain oversubscription upto Rs 250 crore, aggregating to a total of upto Rs 500 crore
Rating
The NCDs proposed to be issued under this Issue have been rated AA-/Stable by CRISIL and AA- /Stable by ICRA for an amount of upto Rs 500 crore.
Listing
The NCDs offered through the prospectus are proposed to be listed on BSE Limited and National Stock Exchange of India Limited.
Comparison to previous issues
In last fiscal year, Muthoot Finance issued NCD with coupon rate of 13-13.5%. These NCD are currently trading at yield of 12-12.25%. Based on this, the current issue of 11.5 – 12.4% looks attractive as there will be brokerage charges in buying in the secondary market.
Comparison to other recent NCD Issue
Recent NCD issue of Shriram City Union is offered at 11.50-11.75% p.a.
Summary
12.25% return on 6 year secured NCD seems attractive for retail investors. You can consider investing in this if you can take on moderate risk, but don't over allocate as there will be other issues to choose from.
The interest rate is definitely attractive and beats returns from bank as well as company fixed deposits. NCDs have illiquid secondary market, so invest only if you intends to remain invested for whole period.
Some other NBFC are also likely to announce public issue of secured NCD in September. So don't invest all money in one company.