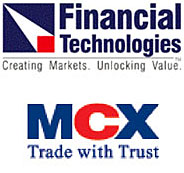 Over last 2 days (5th & 6th March 2014), Merill lynch Capital Market Espana has bought shares worth Rs 18 crore in Financial Technologies.
As per the bulk deal information with Stock exchange,
On Thursday, Merril Lynch acquired 2.64 lakh shares at Rs 370.07 per share for total value of ₹9.77 crore in an open market transaction.
On Wednesday, it bought 2.35 lakh shares at Rs 348 per share worth Rs 8 crore in open market.
Financial Technologies and Multi Commodity Exchange of India Ltd ( MCX) are under scanner of market regulator SEBI as well as other agencies for various violations. The commodity market regulator has declared Financial Technologies and Multi Commodity Exchange not fit and proper to operate a commodity exchange. The regulator also ordered Financial Technologies to bring down its stake in MCX from 26 per cent to 2 per cent.
Financial Technologies last week appointed a committee to propose and oversee a restructuring plan that includes finding a stratgegic partner and selling an up to 24 per cent stake in the Multi Commodity Exchange of India Ltd (MCX).
The word is out that Tech Mahindra has shown interest in buying a sizeable equity stake in Financial Technologies. While it's uncertain whether the ongoing negotiations will translate into a deal, sources learns that consultants have been hired to carry out a due diligence of FT.
On Friday, Stock of Financial Technologies closed at Rs 384.  Stock of MCX closed at Rs 522.