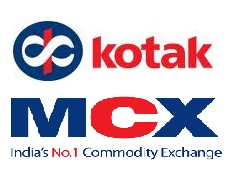 Kotak Mahindra Bank has agreed to buy a 15 % stake in Multi Commodity Exchange of India (MCX ) from Financial Technologies (India) Ltd (FTIL) for Rs 459 crore.  the deal. 
The deal values MCX at Rs 3060 crore (Rs 601/sh) whereas the stock closed at Rs 786.25 on Friday. It seems that deal is done at discount, but note that prices are increased only in this month. It was hovering around Rs 600 for quite some time. Kotak Bank has shown this interest, they send a non binding bid in April, it was at Rs 550.
FTIL originally held 26 % in MCX and had to divest its stake as it was deemed not 'fit and proper' by Forward Markets Commission (FMC), owing to the Rs 5,600-crore NSEL fiasco.
FTIL said that it would continue with its divestment process to sell the remaining 5% subject to the receipt of binding bids and regulatory and other approvals.
Earlier this month, Rakesh Jhunjhunwala had picked up about 2% in MCX for over Rs 66 crore  ( @ 664 per share) .  Read more
Few days back, Rakesh Jhunjhunwala picked additional 5 lakh shares in MCX through open market  (@ 734 per share)  . Read More