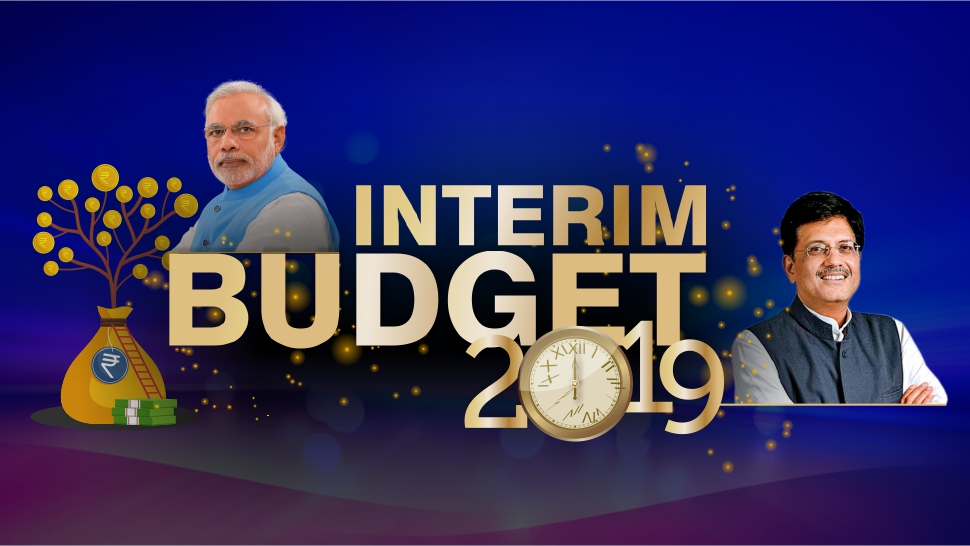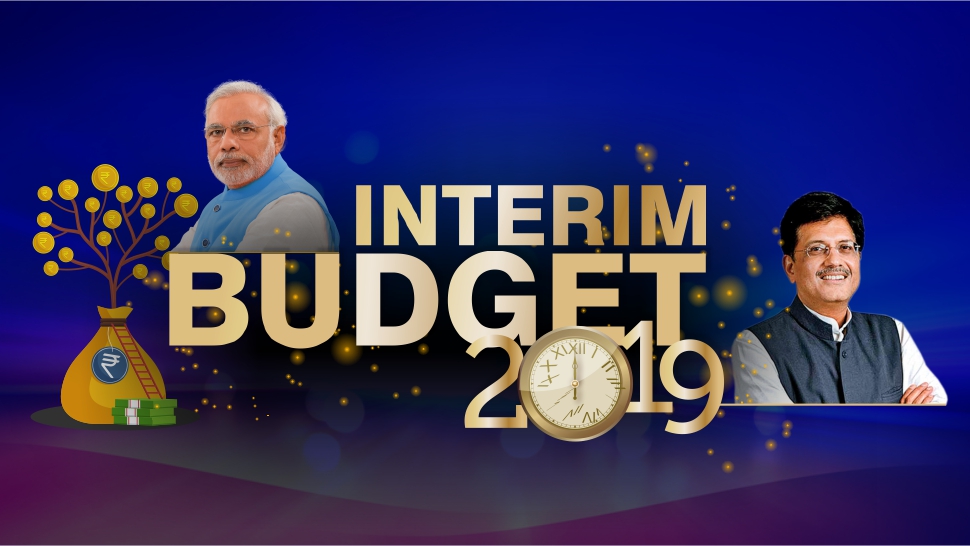 Finance Minister Piyush Goyal  presented the Budget for 2019-2020 in Parliament on 1st Feb 2019.  Following are the highlights of his speech:
Personal Taxation
No income tax for those who earn up to Rs 5 lakh annually!  (increased from current Rs 2.5 lakh)

Hike in standard deduction from Rs 40,000 per annum to Rs 50,000 per annum

TDS threshold for house rent to Rs 2.4 lakh per annum (earlier it was Rs 1.8 lakhs)

TDS threshold on Interest income (bank and PO interest) has been increased Rs 40,000. This is more of a convenience, however note that Interest more than Rs 10000 (where applicable) would still need to be added to the total income and tax to be paid. 

Individuals with gross income up to 6.5 lakh rupees will not need to pay any tax if they make investments in provident funds and prescribed equities

Income tax relief on notional rent from unsold houses extended to 2 years from 1 year

Gratuity limit increased from 10 lakh to 30 lakh rupees 

Benefit of rollover of capital tax gains to be increased from investment in one residential house to that in two residential houses, for a tax payer having capital gains of Rs 2 crore or less (can be exercised once in the lifetime)

Benefits under Sec 80(i)BA being extended for one more year, for all housing projects approved till end of 2019-2020. According to section 80(i) BA, deduction of 100% of profits derived from development of affordable housing projects approved on or after 1st June 2016 is available, subject to fulfilment of specified conditions. 

Income Tax returns to be processed within 24 hours and refunds will be paid immediately 

Within nearly two years, almost all assessment and verification of IT returns will be done electronically by an anonymised tax system without any intervention by officials
Pension for Unorganised Sector –  
Mega Pension Yojana, namely Pradhan Mantri Shram Yogi Mandhan, to provide assured monthly pension of Rs 3000 per month, with a contribution of Rs 100 per month, for workers in unorganised sector after 60 years of age.  New Pradhan Mantri Shram Yogi Maandhan Yojana for unorganised sector workers with income up to Rs 15,000 per month
Farmers
Minimum income support (Pradhan Mantri Kisan Samman Nidhi) for small and marginal farmers (holding below 2 hectares) with effect from December 1, 2018 – Rs 6000 per annum – Thi sis worth Rs 75,000 crore.

All farmers severely affected by severe natural calamities will get 2% interest subvention and additional 3% interest subvention upon timely repayment

2% interest subvention to farmers who pursue animal husbandry, fisheries jobs through Kisaan credit card 
Fiscal
Goyal said that fiscal deficit is likely to be 2.5 per cent in 2019-20.  For FY19, government has revised the fiscal deficit target to 3.4 percent in FY 19. Fiscal deficit for 2019/20 estimated at 3.4 percent of GDP.  * Government's stated commitment earlier was to bring down the fiscal deficit to 3.1 percent of GDP by the end of March 2020, and to 3 percent by March 2021 

Allocation of Rs 19,000 crore for Pradhan Mantri Gram Sadak Yojana for the year 2019-2020.

Rs 60,000 crore for MNREGA 

Electricity for all households by March 2019

Allocated Rs 3 Lakh Crore to defence forces. In addition, allocated Rs 35,000 crore for One Rank One Pension (OROP). 

Announced a substantial hike in the Military Service Pay (MSP) of all service personnel and special allowances given to Naval and Air Force personnel deployed in high-risk duties

Targets 8 crore free LPG connections under Ujjwala scheme by 2020  (provided 6 crore such connections under the scheme till date) –   Under the scheme, the government provides a subsidy of Rs 1,600 to state-owned fuel retailers for every free LPG gas connection that they give to poor households. This subsidy is intended to cover the security fee for the cylinder and the fitting charges.

Ayushman Bharat, the world's largest healthcare programme, was launched to provide medical care to almost 50 crore people, resulting in Rs 3,000 crore savings by poor families
Nine priority sectors for govt: To build next-gen infrastructure – physical as well as social;
(1) To build a Digital India that reaches every citizen;

(2) Clean and Green India;

(3) Expanding rural industrialization using modern industrial technologies;

(4) Clean Rivers – with safe drinking water to all Indians;

(5) Oceans and coastlines;

(7) India becoming launchpad of the world;

(8) Self-sufficiency in food and improving agricultural productivity with emphasis on organic food ..

(10) Minimum Government MaximumGovernance, with proactive, responsible and friendly bureaucracy 
Key Highlights of last budget in 2018-2019
How useful was this article?
Click on a star to rate it!
Average rating / 5. Vote count:
Note:- We have now replaced the blog comment section with a full discussion forum where you can raise all your queries. Please visit the forum Wealth18.com Discussion Forum for all your queries and participation