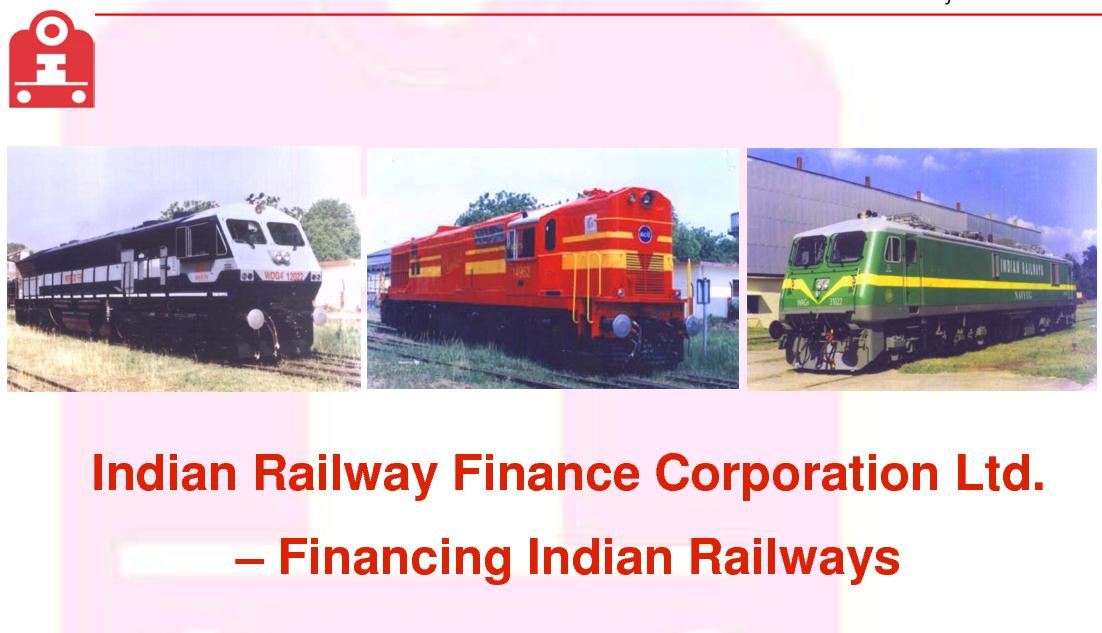 IRFC is offering tax-free secured redeemable non convertible bonds to raise Rs 1500 crore, with an option to retain oversubscription upto Rs 8663 crore.
The issue will be open during 06-Jan-2014 to 20-Jan-2014 (extended to 7-Feb-2014)
Indian Railway Finance Corporation  (IRFC)


 Tax Free Bonds

 

Details

Series I

Series II

Tenor

10 Years

15 years

Interest Paid

Annual

Annual

Coupon Rate

8.48%

8.65%

Effective Pre-Tax Yield




(30% tax slab)

12.27%

12.52%

Effective Pre-Tax Yield




(20% tax slab)

10.68%

10.89%

Effective Pre-Tax Yield




(10% tax slab)

9.45%

9.64%

Minimum Application

Rs 5000

Maximum Application

Rs 10 lacs ( Retail)

Issue Opens on

06-Jan-04

Issue Closes on

07-Feb-14
About the Company
IRFC primarily funds buying of locomotives, coaches and wagons for the Indian Railways. It receives lease rentals from the Railways, which is accounted for in the Railway Budget. This ensures that the loans are securitised against rolling stock, allowing IRFC to raise funds at a lower cost. In fiscal 2011-12, IRFC funded the highest ever rolling stock acquisition comprising 506 locomotives, 2,757 passenger coaches and 13,208 freight wagons, valued at Rs 12,604 crore.
Other Important Points
Investors can choose to apply in demat as well as physical form. Demat account is not mandatory. However, if you want to sell/trade these bonds before maturity, it is mandatory to have a demat account. You can subscribe to them in physical form as well and keep them till maturity.
Interest will get credited to your linked bank account through ECS.  The interest payment date is not yet fixed but the first due interest will be paid after 1 year from the deemed date of allotment.
NRI Investment: Non US NRI can invest in this issue.

The allotment will be made on a "first-come-first-served" basis. Allotment will be done within 12 working days from the closing date of the issue.

Bonds will be listed on NSE & BSE
Download the Form
You can download the Form from IRFC  Website.
Taxation Aspects of Tax FREE Bonds
Read my Post –  Taxation Aspects of Tax free Bonds?
Merits & Demerits of Tax free Bonds
Read –  Tax free Bonds – Should you invest in these?
Allotment Status of IRFC Tax free Bonds
Youc an check the Allotment status of your IRFC Tax free Bonds application at link below by entering application number / PAN number:
https://mis.karvycomputershare.com/ipo/