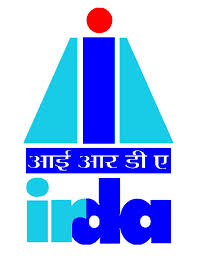 3/3/2014
IRDA allowed Insurance companies to invest in Equity ETF subject to certain conditions. This will help to increase the inflows in Equity Market.
Exchange Traded Fund –  ETF are passively managed fund that tracks an index, basket of assets, commodity etc.  ETFs were introduced in India in 2001. Currently, there are about 33 ETFs with assets under management of close to Rs 11,500 crore held by 6.2 lakh investors. Gold ETFs dominate the market in India.
In which ETF, Insurers can invest ?
Insurers can invest in only those equity ETFs
are Equity ETFs &  registered with Sebi and governed by Sebi (Mutual Funds) Regulations, 1996.

that do not hold more than 15% of the fund in a single company.

total exposure to a sector does not exceed 30%.

have overall expense ratio below 0.40% of daily net assets

should be listed on atleast two Exchanges having nationwide terminals

not have any overseas investments.
Exposure to stocks through ETF would not be reckoned for the overall exposure norms prescribed for individual stocks, it added. The valuation of ETFs shall be in line with the equity shares.
Current ETFs
Accoding to market experts, There are about 38 ETFs right now, out of which 14 are gold ETFs and 2 are international ETFs. Of the remaining, about 5 ETFs are sector-specific and only 15 ETFs are diversified ETFs. And of these ETFs only 2 ETFs have an expense ratio of less than 0.4%."
Current Investment requirements
Life insurance companies are required to channel at least 85% of their life or traditional funds and 75% of their unit-linked funds into approved investments.
As of now, Life Insurance companies can invest in liquid funds, gilt funds and G-sec funds ( restricted to 1.5% of the fund for larger companies that have a fund size of more than Rs.50,000 crore or more and 5% for insurers with a fund size of up to Rs.50,000 crore)
In "other investments" the exposure to mutual funds is restricted to 7.5% of the corpus in the life fund and 12.5% for unit-linked insurance plans for private life insurance companies and 3% and 5%, respectively, for LIC.
This means that insurers can invest only a fraction of their corpus in ETFs (between 1.5% and 5% in the approved basket) and between 7.5% to 12.5% in the other investment basket.
But given the life insurance industry's assets under management size of Rs.17 trillion, it may be significant for the mutual fund industry.