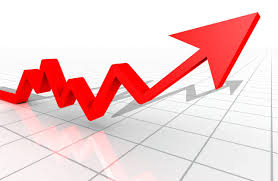 The Employees' Provident Fund Organisation's apex decision making body – Central Board of Trustees (CBT) – met on Monday to decide on the PF interest rate for this fiscal.
Labour and employment minister Oscar Fernandes said – Retirement fund body EPFO on Monday raised the PF interest rate from 8.5 percent to 8.75 per cent for 2013-14.
The EPFO's Central Board of Trustees met on Monday and approved the interest rate that will now be forwarded to the finance ministry for notification.
The EPFO, which is estimated to have an income of Rs 20,796.96 crore in the current fiscal, needed Rs 20,740 crore to pay 8.5 per cent interest to the subscribers. According to the agenda for the trustees' meet, 8.5 per cent interest would have left a small surplus of Rs 56.96 crore.
According to estimates, hiking the interest payment by half a per cent to 9 per cent would require an additional amount of Rs 1,220 crore, which was considered not feasible.
EPFO had provided 8.5 per cent interest in the 2012-13 fiscal, which was higher than 8.25 announced in 2011-12.