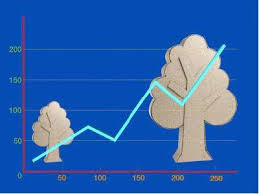 ET team have handpicked 10 mid-sized companies across sectors that they believe have what it takes to make it big in the coming years.
These includes
Allcargo Logistics

– which provides freight-forwarding and container freight station services,

Ceat

– tyre maker

Carborundum

Universal – engaged in the production of raw materials for diverse sectors

Dynamatic

Technologies – aerospace parts supplier

Finolex

Industries – plastic pipe maker

Hatsun

Agro Product – dairy company

L&T Finance,  

Persistent

Systems – software exporter

Rane Holdings

– auto ancillary maker

VA Tech Wabag

, which provides water-treatment solutions.
Most of these companies cater to the domestic market and, therefore, could well participate in the recovery of the economy. Some are export-driven and will benefit from reviving global demand.
One factor that makes these companies nimble is their ability to grow inorganically through acquisitions.
Allcargo, for instance, has taken over 10 companies in India and overseas in the past 8 years. Though these were funded partly through borrowed money, inherent synergies and the smooth integration of acquired businesses helped Allcargo keep overall debt levels relatively low. The company aims to become debt-free in another three years.
Carborundum Universal has cautiously treaded the inorganic route with 4 acquisitions in 15 years. It expects its purchases to generate two-thirds of long-term business growth. A higher level of corporate governance is a hallmark of these companies.
Persistent Systems, for example, is in the habit of winning recognition for reporting, compliance and governance.
Few words of caution – Some of these stocks have gained sharply over the past few months. Dynamatic Technologies and Rane Holdings have risen more than three times in the past 6 months. The returns from VA Tech Wabag and Balkrishna Industries have almost doubled during the period.
While we believe each of the 10 companies hold potential in the long term, it is hard to predict how their stocks will behave in the near term. Nevertheless, they all seem to be ready for the long haul.