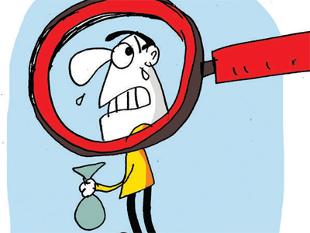 Santosh Kumar Garg, a resident of west Delhi, has purchased shares worth more than Rs 2,000 crore on Friday when markets scaled new heights.
Securities and Exchange Board of India (Sebi) have issued a showcause notice to examine the transaction closely.
The investor hadn't traded extensively on the markets before Friday. Garg, who bought select banking stocks, has been asked to explain the reasons behind the transactions
SEBI is keeping a close watch on the market with its surveillance team looking to spot abnormal or suspicious trading patterns. Anything that stands out from routine trading patterns will come under the regulator's scrutiny and be investigated further to prevent any unscrupulous elements from destabilising the market.
On Friday, the benchmark Sensex crossed the 23,000 level for the first time to close at 22,994.23, posting its biggest single-day gain of 650.19 points since September 2013.
Over the last 4 four sessions Sensex is upto by 1750 points.
As per news in ET 14-May-2014