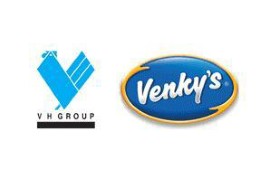 Reliance Small Cap Fund has purchased 50,000 equity shares of Venkys at Rs 480 apiece through a block deal on the National Stock Exchange on Friday.
As of March 31, 2014, Reliance Capital Trustee Company A/c Reliance Small Cap Fund held 2,40,593 shares or 2.56 percent stake in the company .
However, Deepak Bhagnani sold 50,593 shares at Rs 480 apiece.
The stock closed at Rs 476.40, down 0.18 percent after hitting an intraday high of Rs 485.15 and low of Rs 475.
Market capitalisation of the company currently stands at Rs 447.41 crore.