12-Feb-2014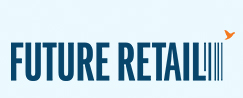 RBI has allowed FII to buy shares in Future Retail as the FFI holding has gone below the prescribed threshold limit under FDI policy.
In Jan 2014, RBI RBI had placed restriction on FIIs to purchase shares in Future Retail as the foreign shareholding had crossed the overall permissible limit of 24 per cent of paid-up capital.
JPMSL A/c Copthall Mauritius Investment purchased 14.65 lakh equity shares of the company at Rs 91.88 apiece on the National Stock Exchange.    (0.6% stake for Rs 13.5 crore).  As on December 31, 2013, Copthall Mauritius Investment holds 1.64 percent stake in company.
Future Retail reported net profit of Rs 22 crore for the quarter ended December 2013 as against loss of Rs 20.4 crore in same quarter last year. The bottomline was supported by exceptional gain of Rs 31 crore on sale of investment. Net sales grew 81.6 percent to Rs 2,276 crore from Rs 1,253 crore during the same period.The company's standalone business includes Big Bazaar, Food Bazaar, FBB, Home Town and eZone. The financial numbers for December 2013 are not comparable with December 2012 quarter due to the demergers of its lifestyle fashion businesses that included Central, Brand Factory, Pantaloons, among others.