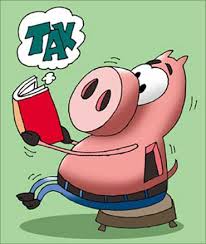 Do you know how many people pay Income Tax in India?  How many people in India pay Income Taxes?
Just less than 3% of total population !!!   Unbelievable !!!
 In a population of 1.2 billion, there are just about 35 million taxpayers.

In comparison – There are 138 million taxpayers in the United States. ( out of about 308 million people). So,  Out of the total population, 45% are taxpayers.
Out of these 3.5 Crore people, 89% pay taxes in the tax slab of 0 – 5 Lakh rupees,
Only 1.3% of all tax payers have income about 20 Lakh!
And, of these, there are only 42,800 persons (0.1%) who admitted to having a taxable income exceeding Rs 1 crore.
I believe, Salaried class bears most of the tax burden as the Tax is deducted at source by employers.
How do you feel about these numbers ???
Also Read – Highest Celebrity Tax Payers in India