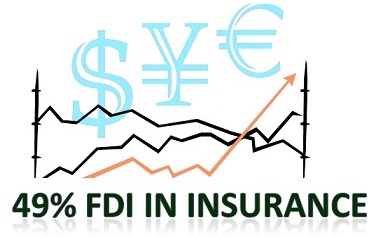 Finance Ministry is contemplating raising FDI cap in the sector from 26 %  to 49 %  with some riders.
 "We might increase FDI cap in insurance without commensurate increase in voting rights. We talked with stakeholders and also held high level meeting in ministry," a senior ministry official said.
The official further said that the government may raise the FDI cap in the sector gradually beginning with non-life and health followed by life insurance segment.
You can consider investing in following Insurance companies shares :
Reliace Capital

Max India

Bajaj Finserv

Religare Enterprises