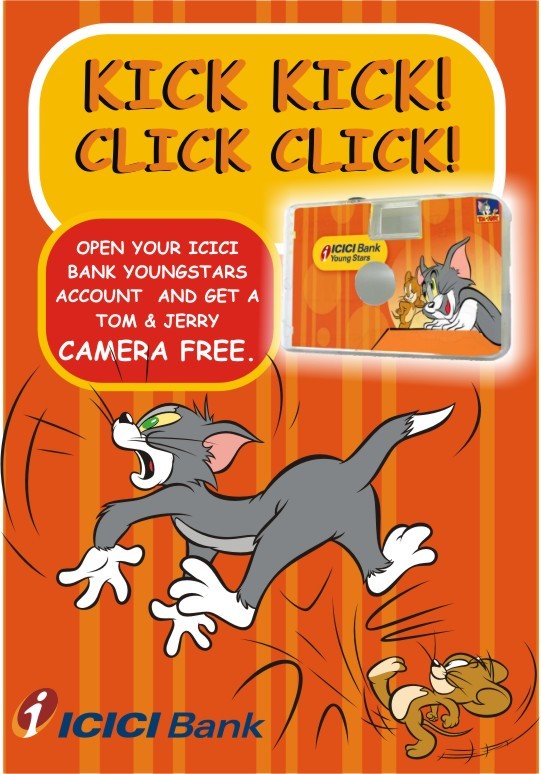 ICICI Bank Young Stars Account is a Bank account for children in the age group of 1 day – 18 years.
Features
Free Young Stars ATM cum Debit Card   – issued only on request and if your child is above 7 years of age. 

You can choose limit of daily card of Rs. 1,000 / Rs. 2,500 / Rs. 5,000 per day

Special Internet Banking

Standing Instructions Facility for automatic transfer money from parent's account to child's account
Investment Features
To promote investment habits in child,  ICICI Young Star account also offers
Money Multiplier facility

Recurring Deposit facility  – to transfer funds to a recurring deposit for a fixed period.
Normal Banking Features
SMS alert Facility

Anywhere Banking

Free multi-city chequebook

Free Email Statement facility

Standing instructions facility

Nomination facility is available
How to Open Young Stars Account in ICICI Bank
It is essential for the parent/guardian to also hold an account with ICICI Bank.
In event of the parent/guardian not holding an ICICI Bank savings account, both the accounts (parent's saving account and Young stars account) can be simultaneously opened.
Summary
ICICI Young Stars Account is good way to promote financial inclusion from early stage.
Other Points
Recently some members have informed that (from April-2013 onwards), ICICI bank has changed the Young Star Account policy and NetBanking it is going to be made read only account. So they cannot transfer funds from Young Star account to their PPF Account.
——————————————————-
ICICI Young star Interest, ICICI Young Star Login,  ICICI Minor Account, ICICI kids savings Account,  ICICI bank minor account, icici bank child account