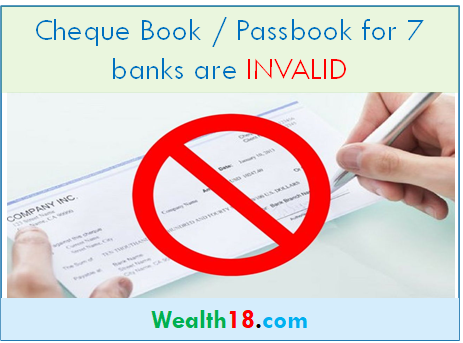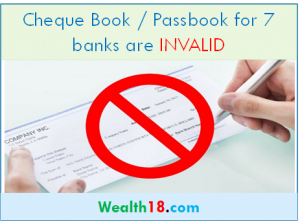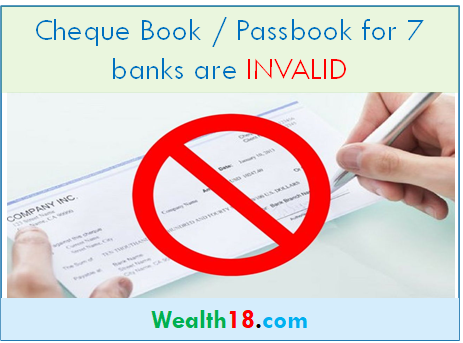 Do you know that the cheque books and passbooks of several banks that have been merged will become invalid.
The merger of following banks came into effect on April 1, 2019 and April 1, 2020.
Dena Bank
Vijaya Bank
Corporation Bank
Andhra Bank
Oriental Bank of Commerce
United Bank
Allahabad Bank
PNB and Bank of Baroda had already informed that the existing cheque books of OBC, United Bank of India, Vijaya Bank, and Dena Bank will get discontinued from April 1, as they are valid only till March 31, 2021.
Dena and Vijaya Bank were merged with Bank of Baroda with effect from April 1, 2019.  While, Oriental Bank of Commerce (OBC) and United Bank of India were merged with Punjab National Bank (PNB), followed by Syndicate Bank merger with Canara Bank, Andhra Bank and Corporation Bank merger with Union Bank of India, and Allahabad Bank merger with Indian Bank.
Although Punjab National Bank (PNB) has extended the deadline from April 1 to June 30 2021, other banks like Union Bank of India, Canara Bank, Indian Bank and Bank of Baroda are yet to come out with any official notice on this.
Banks have asked their customers to get new cheque book and IFSC code.
Note that the cheque books, passbooks, IFSC codes of these banks will have to be changed by a deadline fixed by the bank.